PassingRushingReceivingBlockingDefenseKicking
---
---
This season didn't goes as expected, after a 9-7 and a good playoff run in the first year in Tampa
we see a great regression in Coach JLFIII's team in the second year of his tenure.
7-9 and dead last in the NFC South, the first losing record of Coach JLFIII.
We'll have a lot of work to do in the next offseason, the defense need a lot of improvement
the offense have room for improvement, now with a clear QB1 under center
we need to get a better running game and limit the turnovers.
The Giants made just enough to win the division
HB #21 M. Jones leads the league in rushing yards, but the Bills have te worst record of the league
MVP:
QB #2 Eddie Hunt (Vikings)
- things seems pretty good for Eddie and the Vikings this season
best record and offense in the NFC, Hunt leads the league in QB Rating and finish in the top5 in yards and TDs.
Hunt is now a two times NFL MVP, following his mythical 2039 season.
OPoTY:
WR #87 John Bryant (Dolphins)
- former MVP, John catch incredible 16 TDs
102.7 yds/game, only one drop.
JB help the Dolphins keep their 10-season playoff streak going.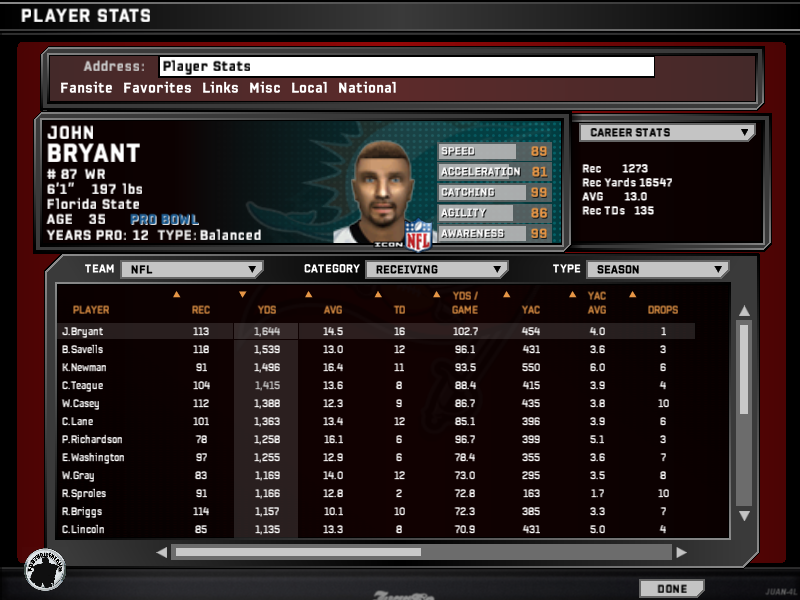 DPoTY:
MLB #53 Daryl Hill (Jets)
- Hill is back, and now he is a two-time Defensive Player of the Year
He is a cornerstone in the Jets defense who is getting better, after hit rock bottom in 2043 and 2044
The Jets have the second longest playoff drought active (16 years);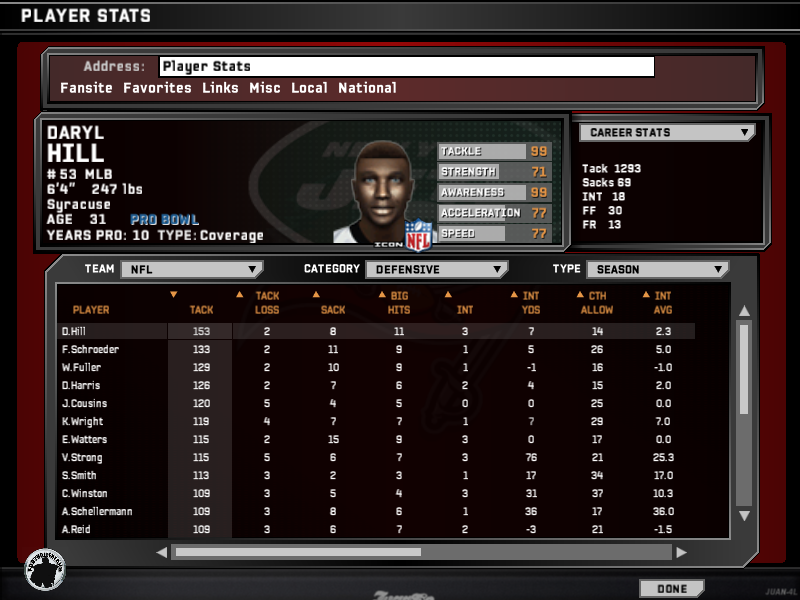 ORoTY:
QB #6 Dwayne Jones (Bucs)
- Dwayne was not expected to start in this season
(we have a plan to develop him behind QB #5 T. Harris) but we are forced to change our plans
Jones have problems with turnovers, of course he came very raw from Washington
but he are able to adjust during the course of the season and finish strong.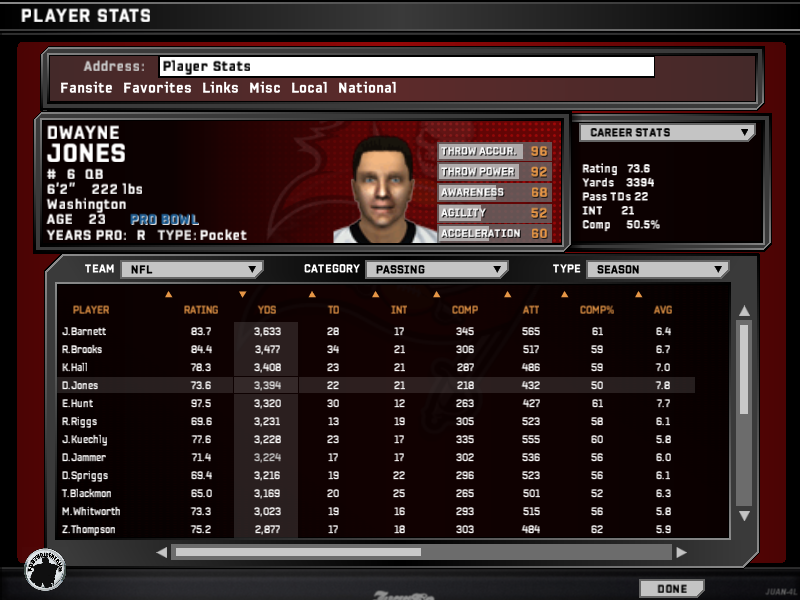 DRoTY:
MLB #59 Darion Kreiter (Jets)
- New York is very happy right now at the linebacker position
MLB #53 D. Hill as DPoTY and Kreiter as the defensive rookie.
a 10-sack season as a rookie linebacker is pretty impressive, also with almost 100 tackles.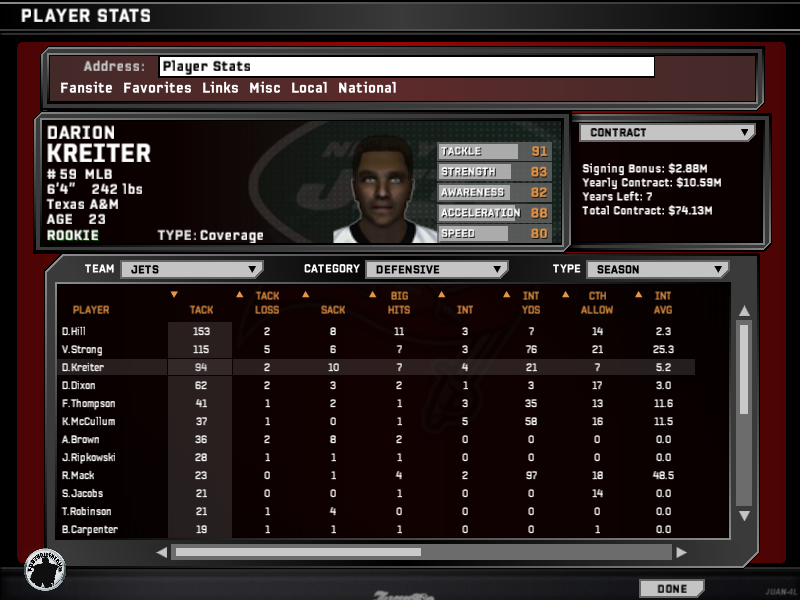 ---
QB #10 Z. Fox wins the Davey O'Brien Award
and finish second in the Heisman Award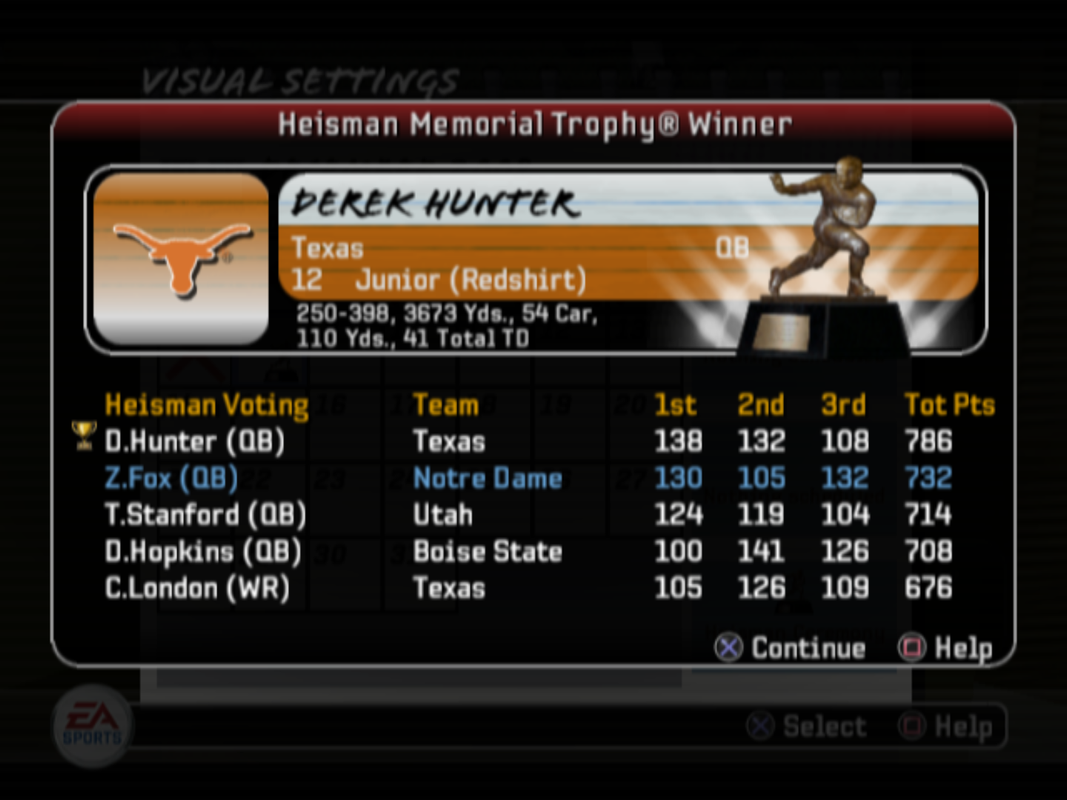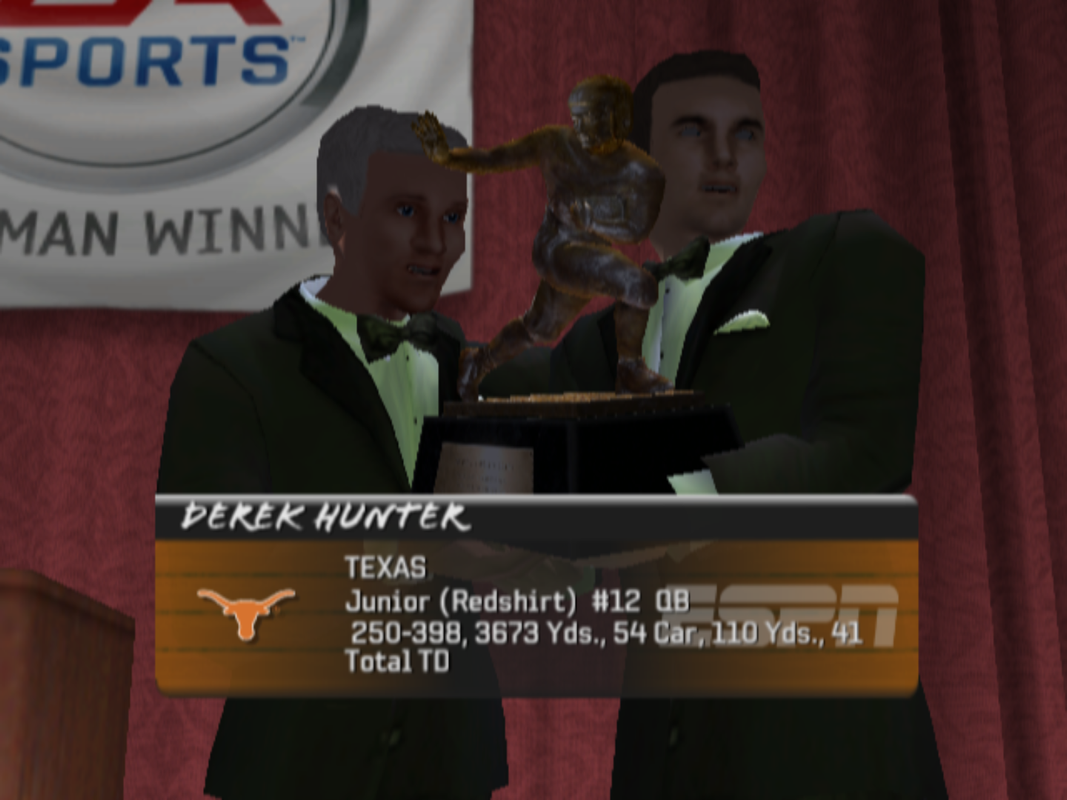 National Championship Game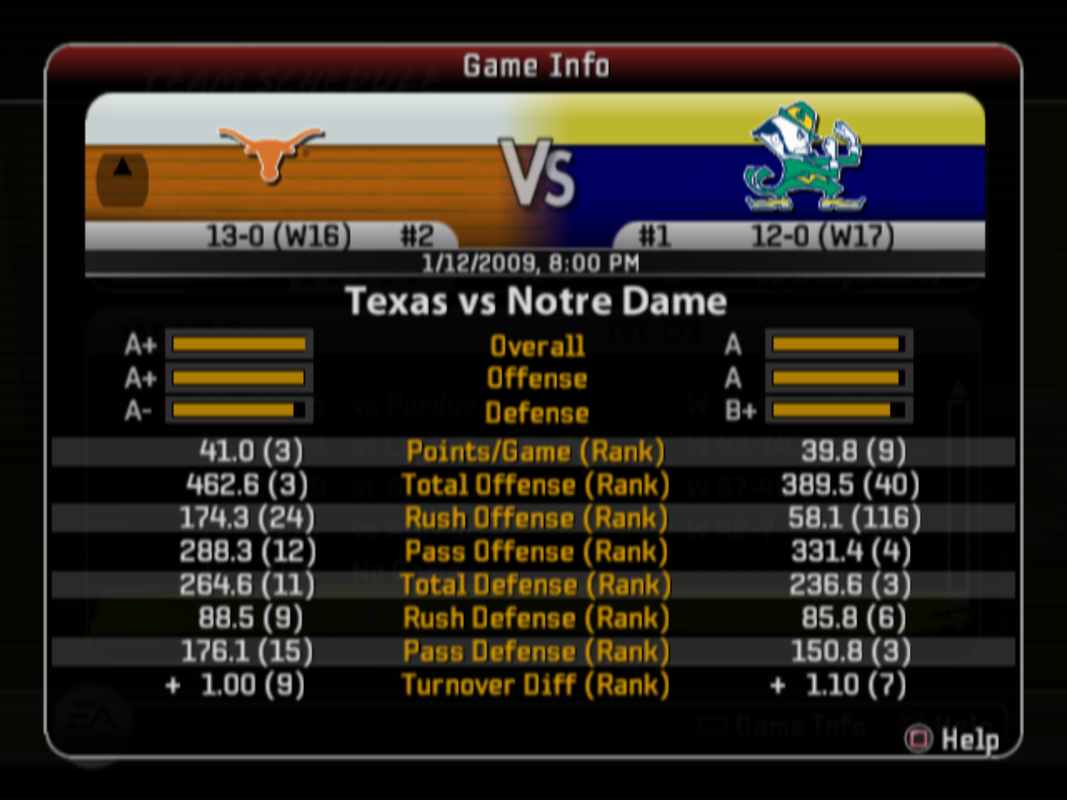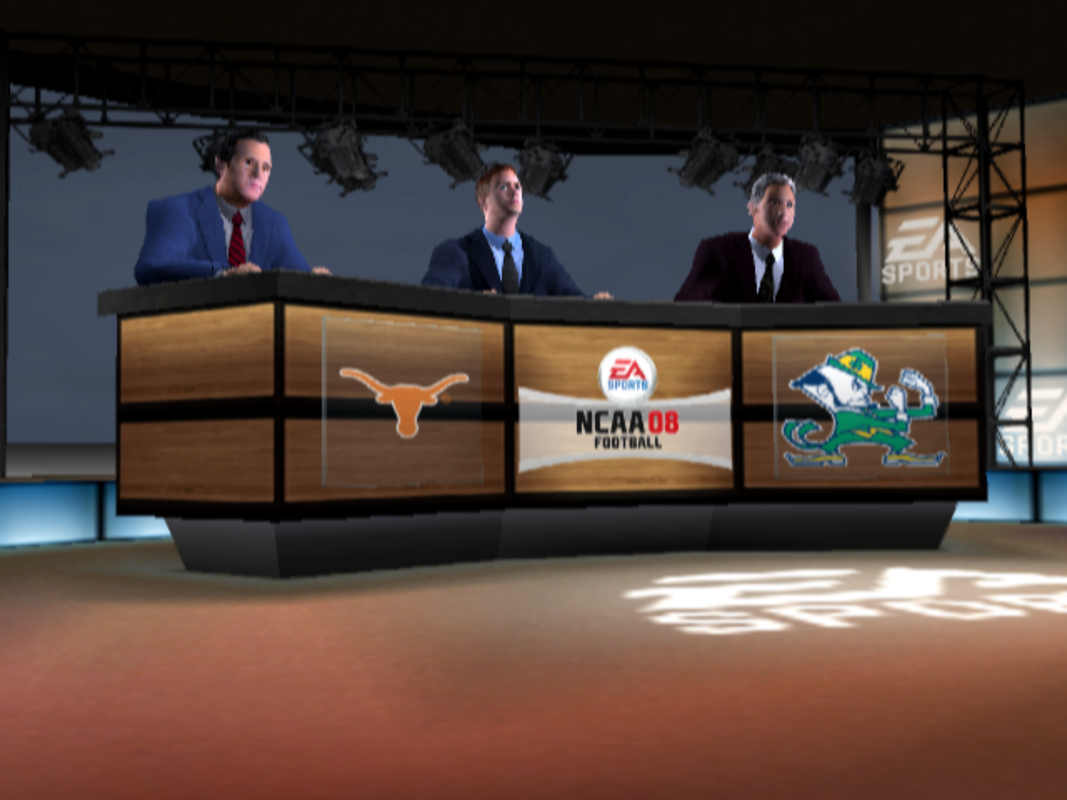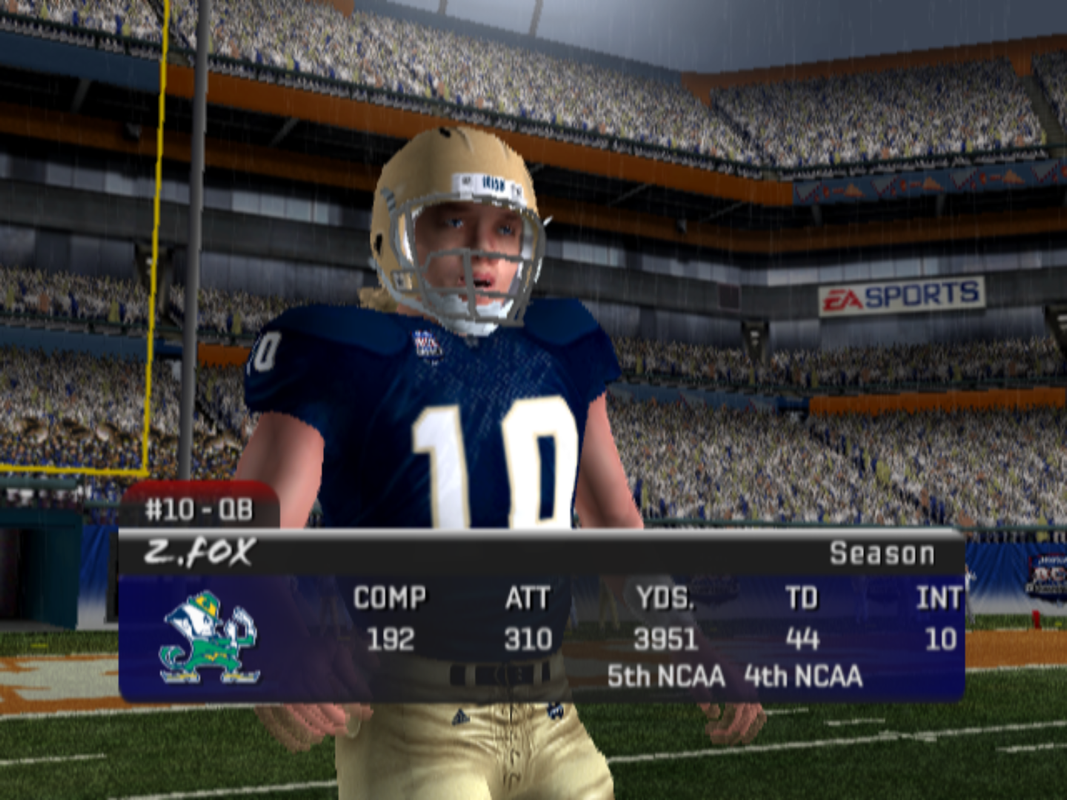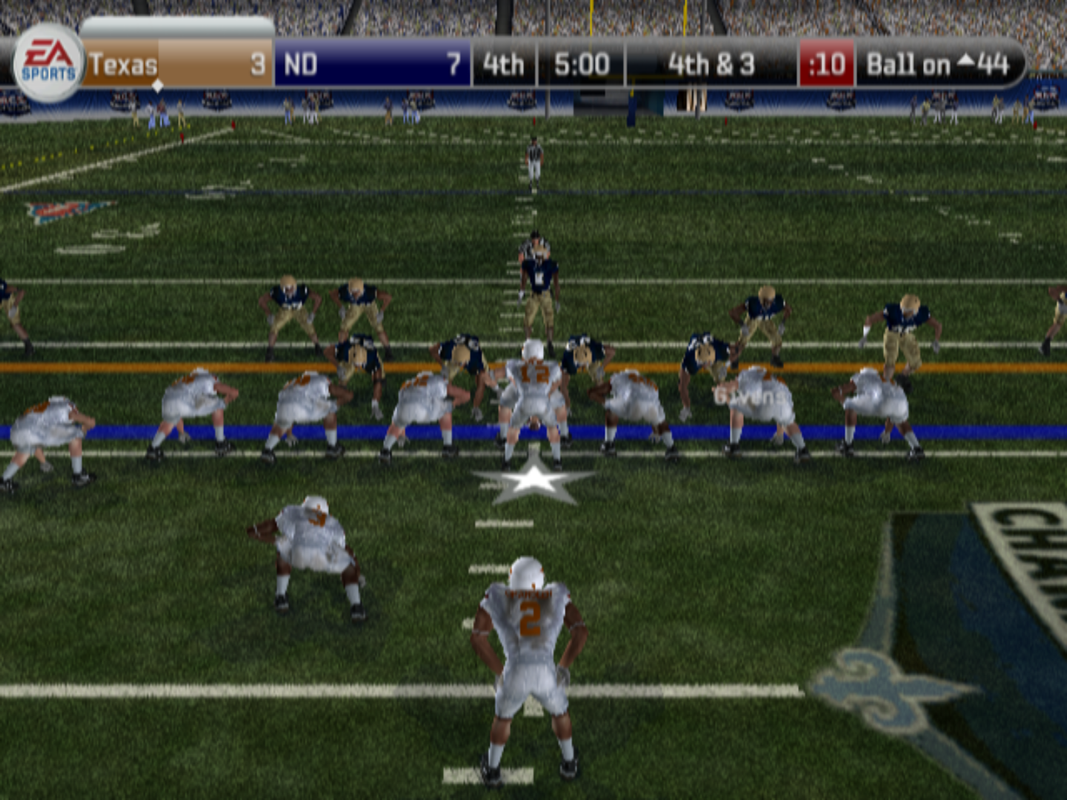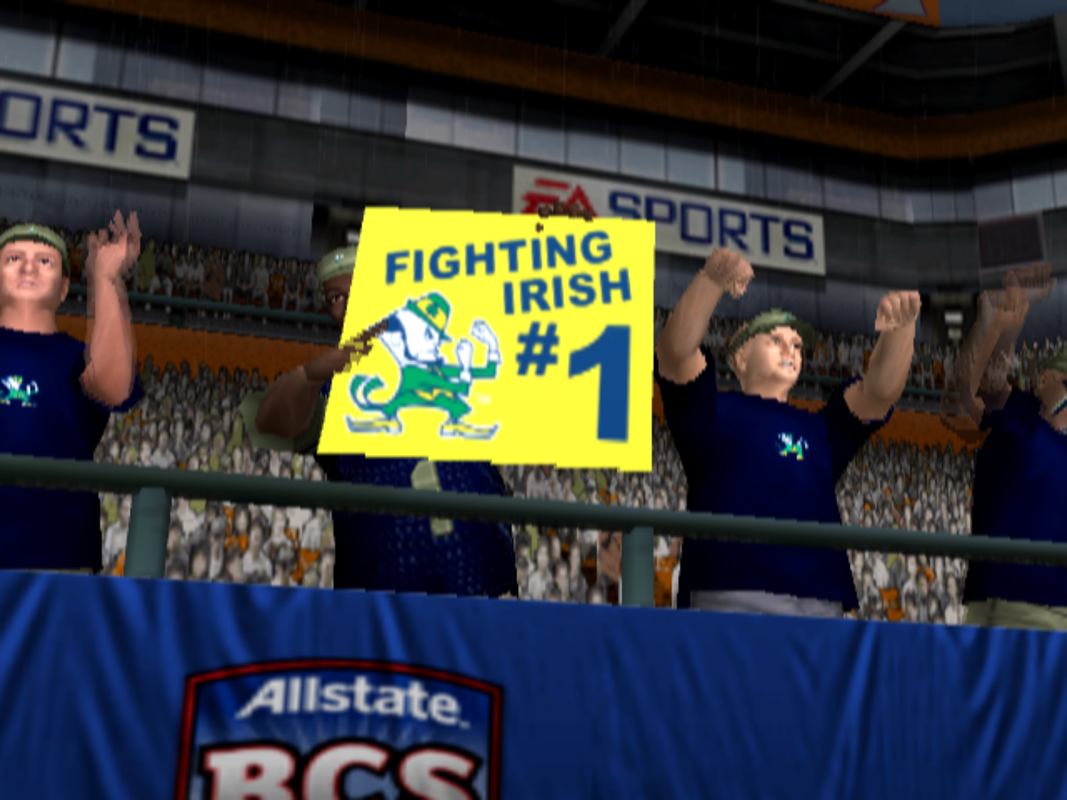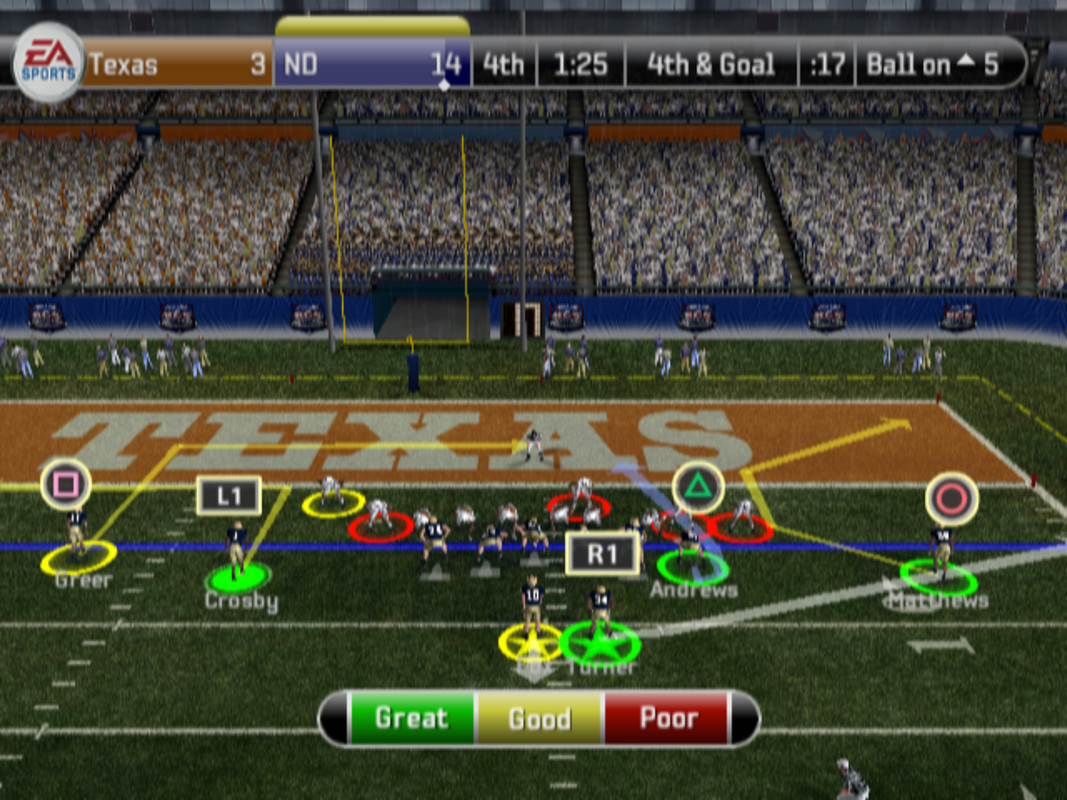 iconic play by Zachary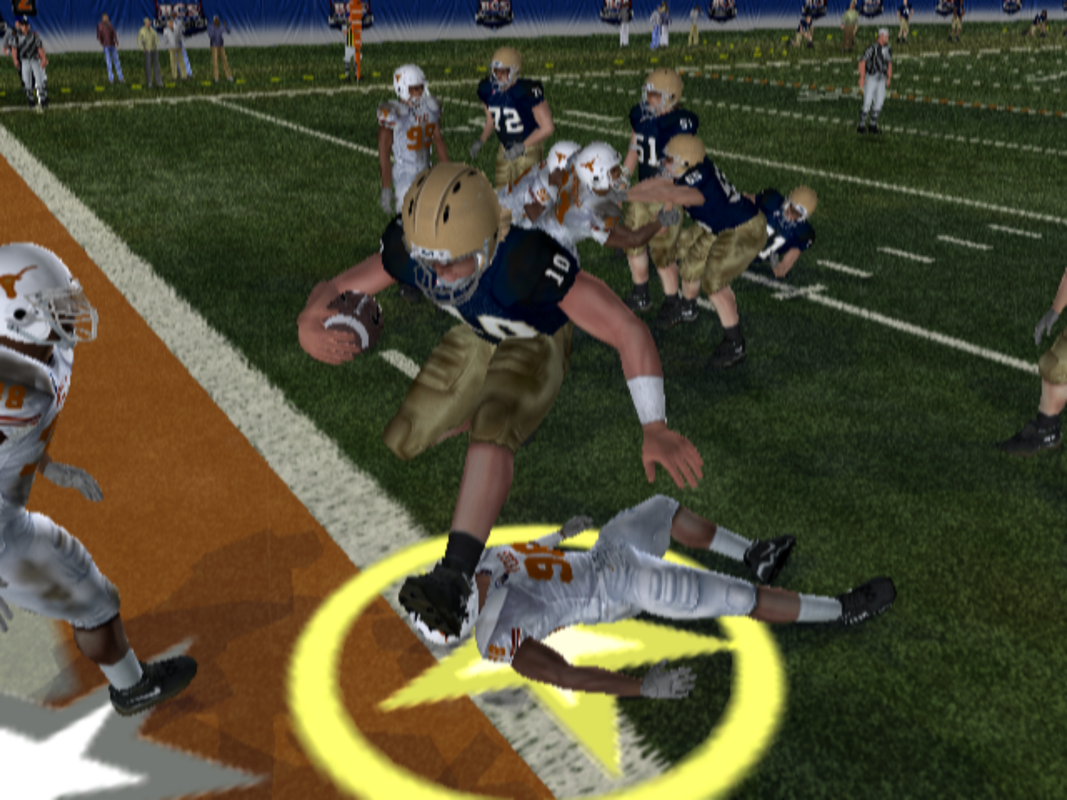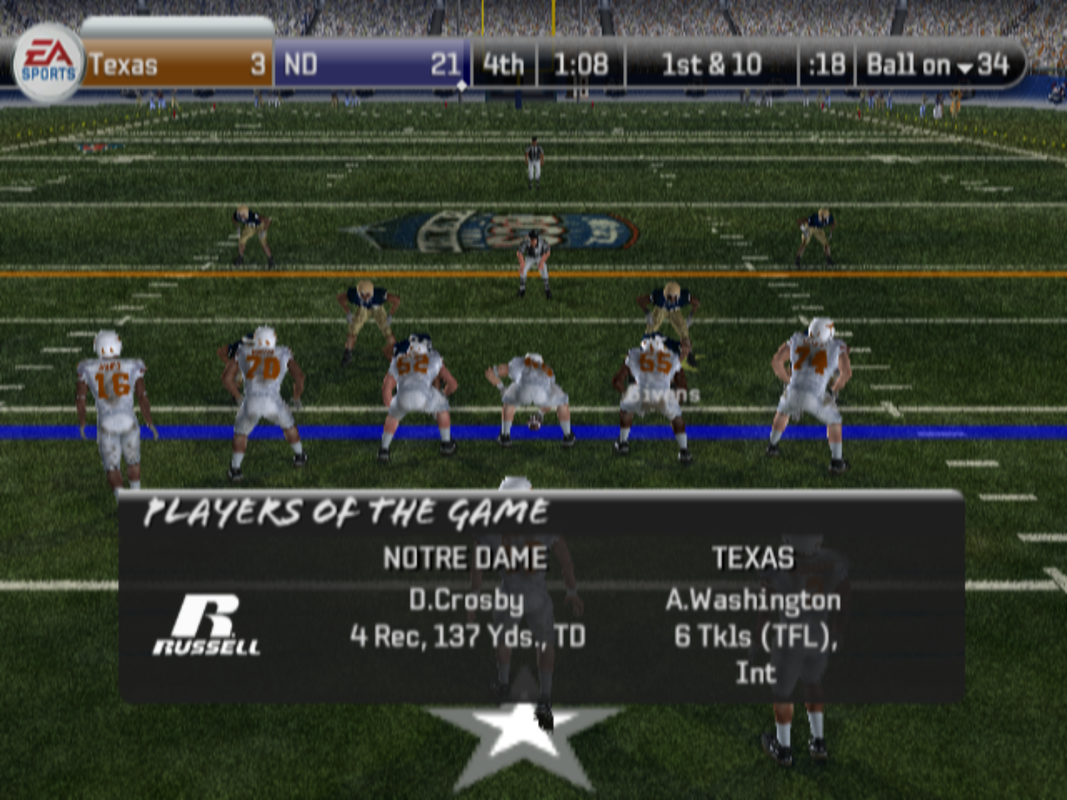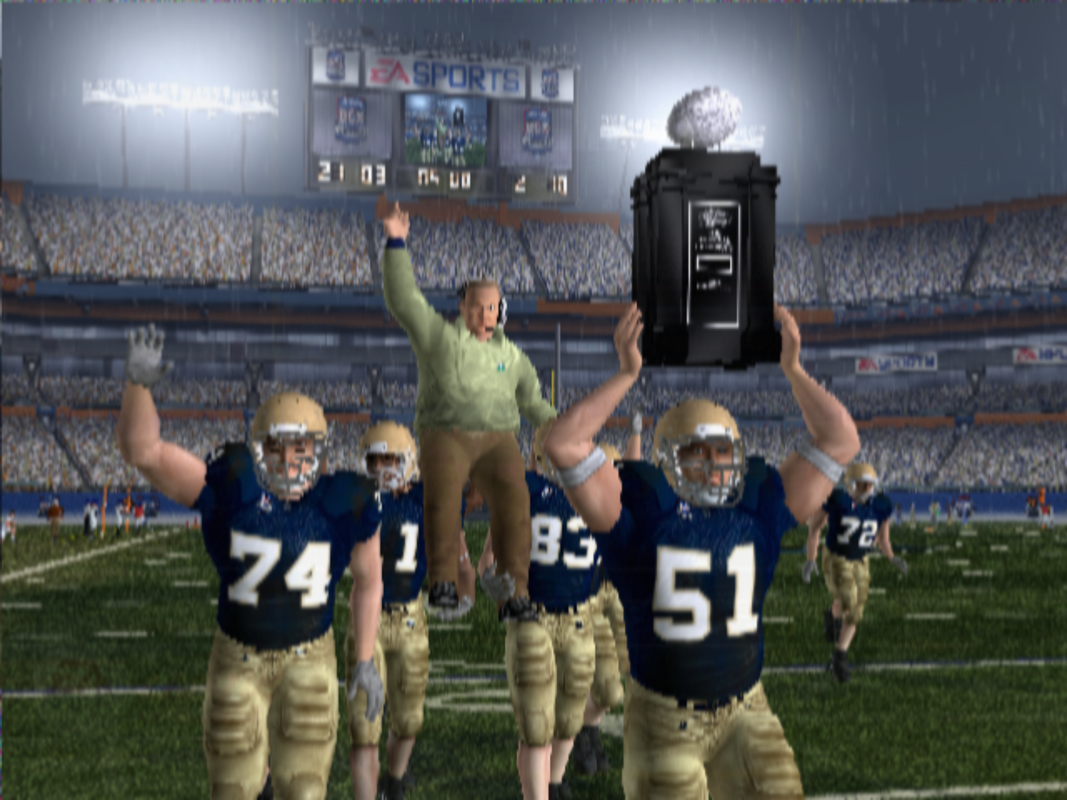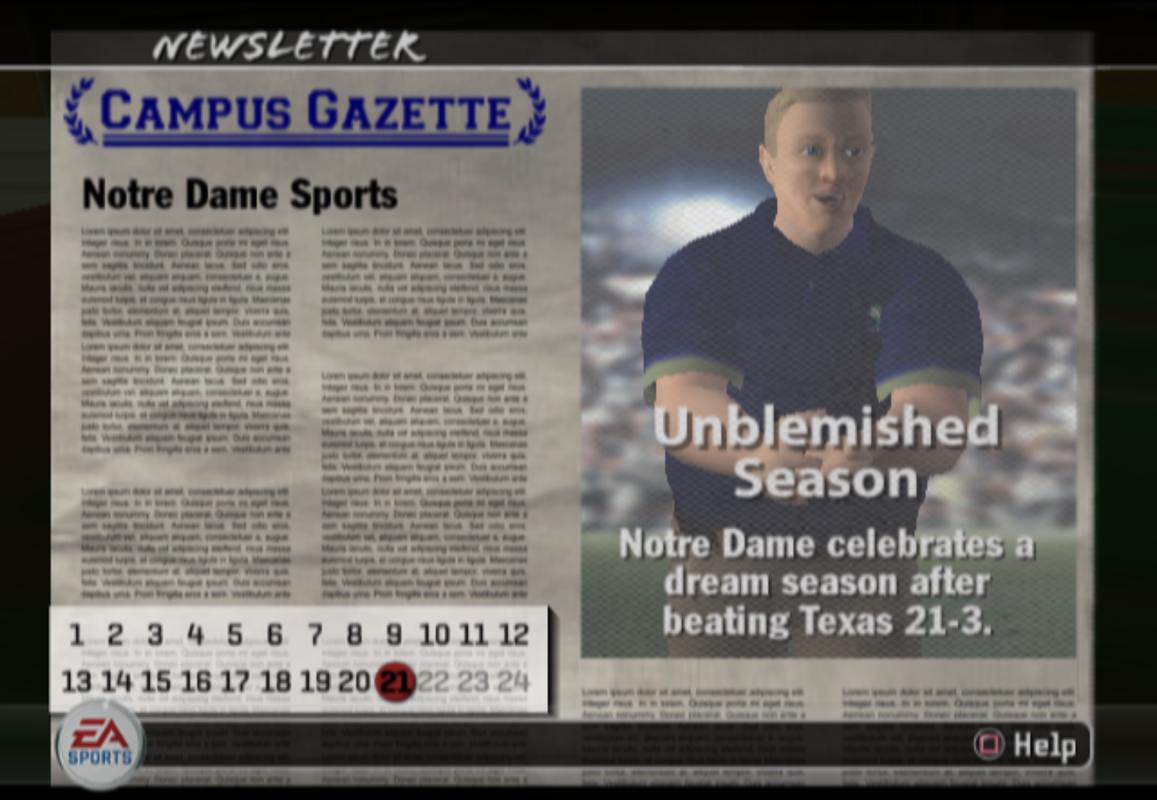 resume of QB #10 Z. Fox career at Notre Dame (2044 and 2045 seasons)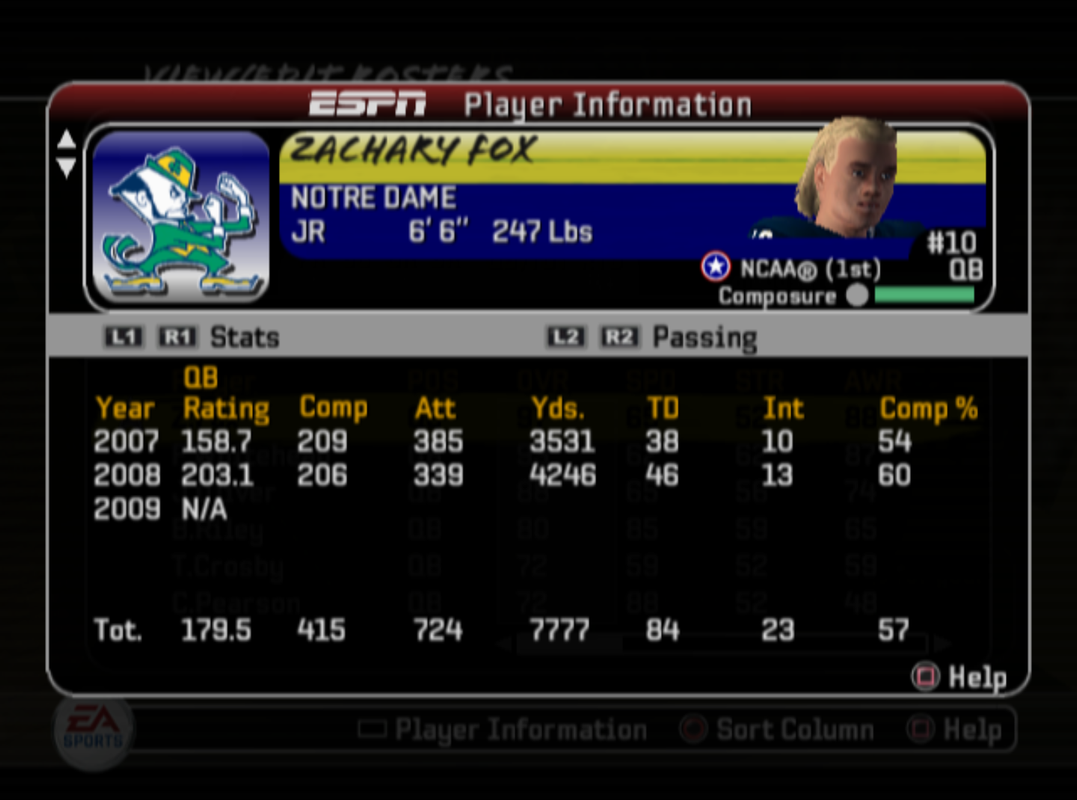 Austin Fox was named the QB1 for the IMG Academy this past season as a junior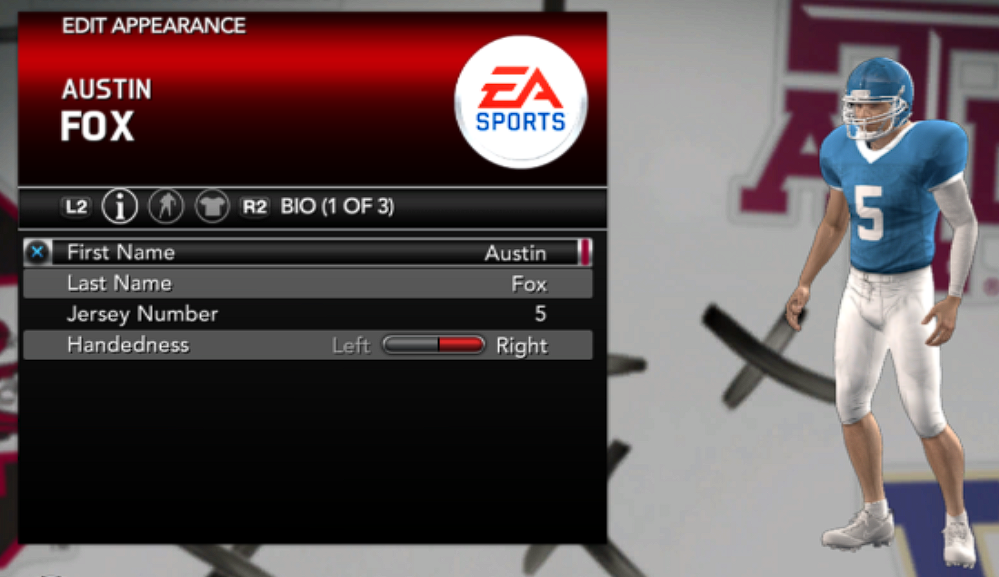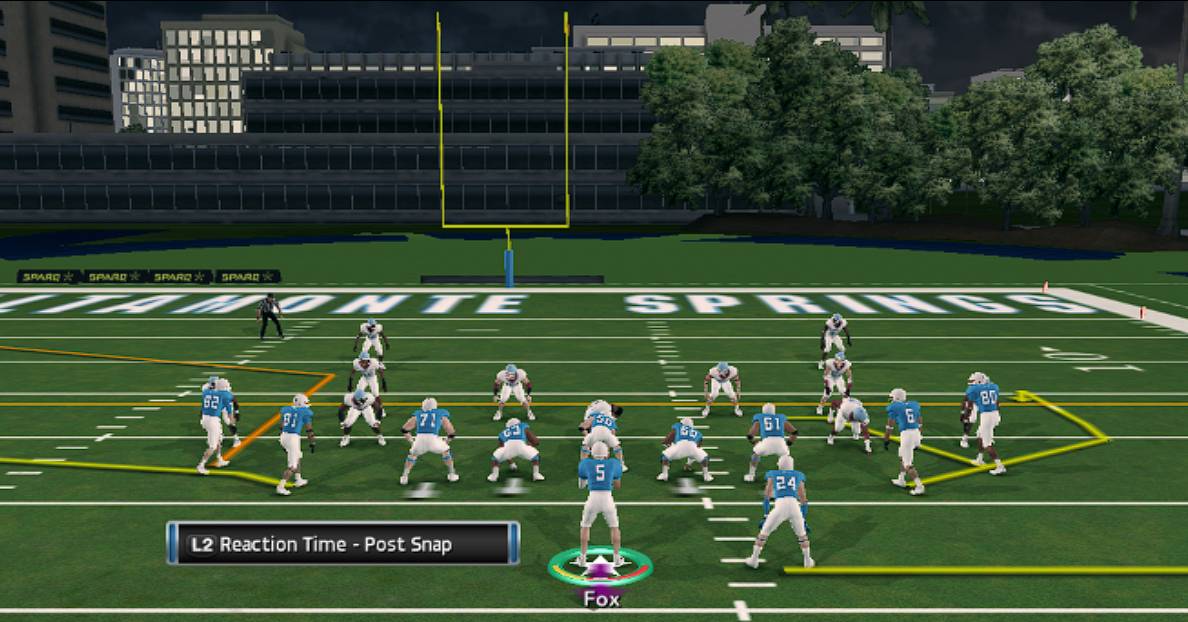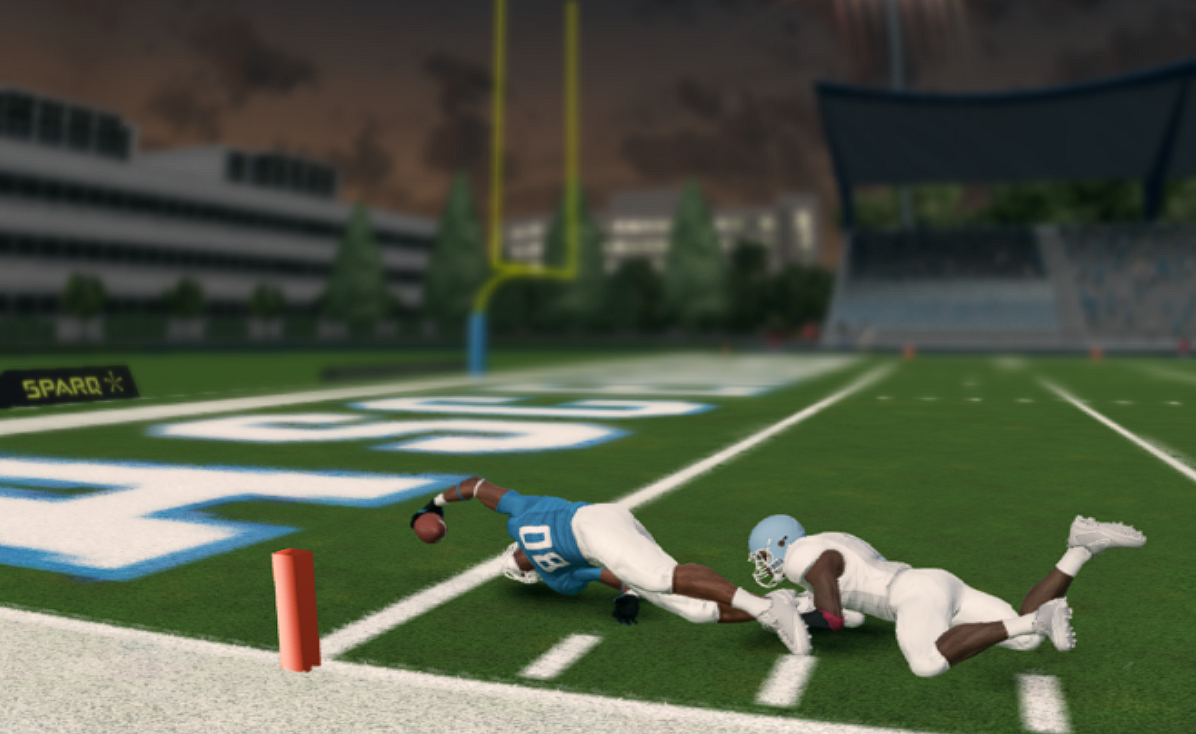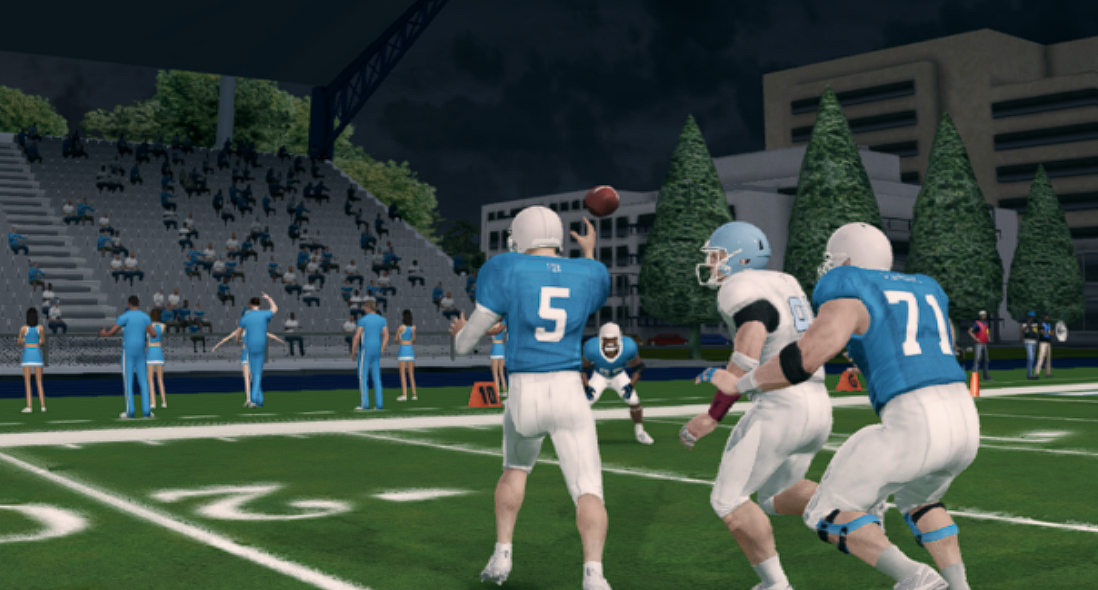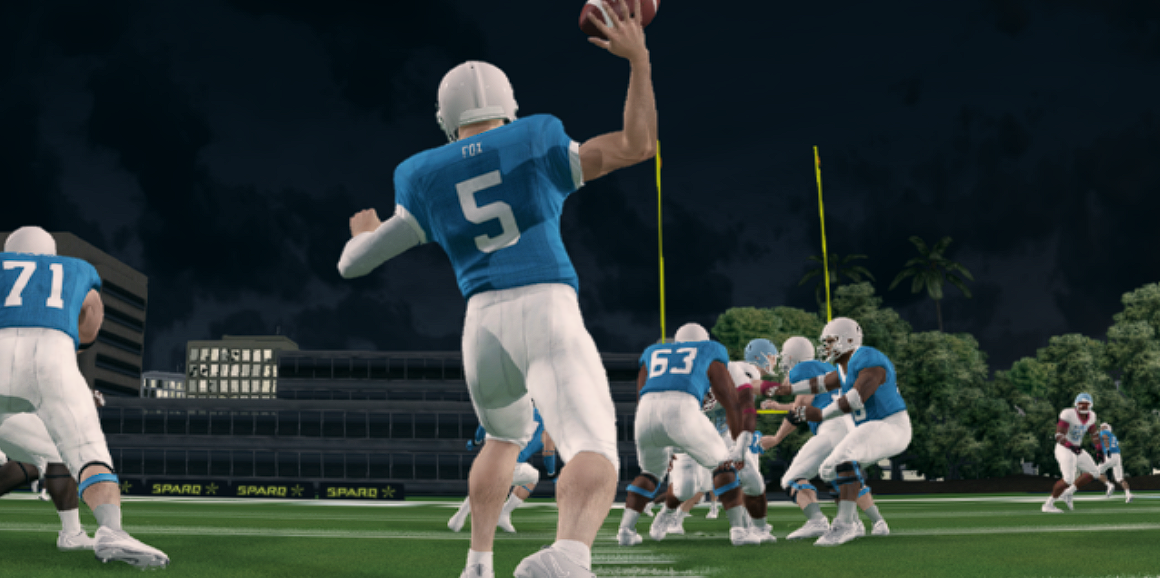 Alabama is the favorite to land Austin, even with a loaded quarterback room
(he wants to play for the same college as his dad do);
---
Very good storylines, both in the NFL and with John's kids. Go, Fox family!
---
JPK wrote:Very good storylines, both in the NFL and with John's kids. Go, Fox family!
Thanks;
We are planning to have in a couple seasons, both as starting quarterbacks in the NFL
Zach could declares for the 2047 NFL Draft, Austin will be elegible in the 2050 season;
Zachary Fox is in pursuit of the first Heisman Trophy of the Fox Family (finished 2nd last year)
and he is very likely to the 1st overall whenever he decides to go to the draft;

Austin still have his senior year at IMG Academy
(private boarding school that builds all-star quality teams in all sports and
has a reputation of many of its student-athletes landing college scholarships);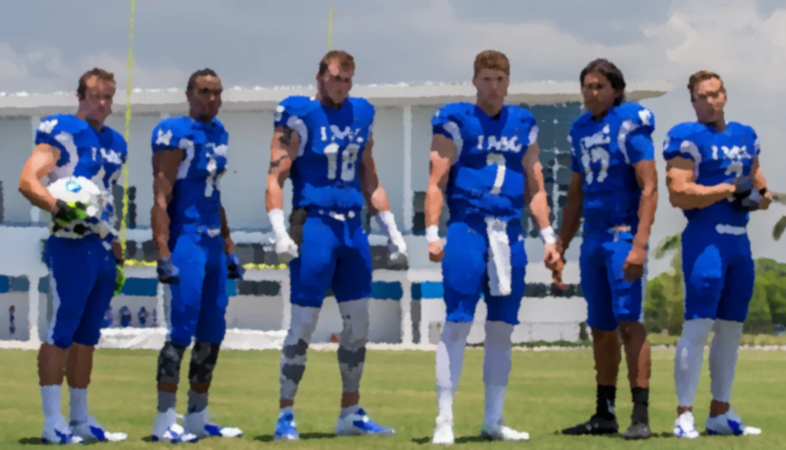 ---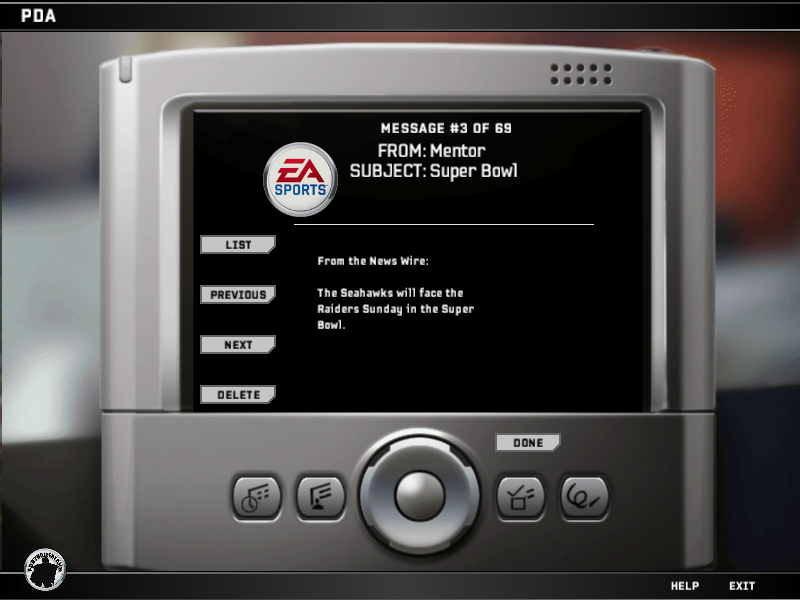 Raiders
33 x 13 Seahawks
---
AFC: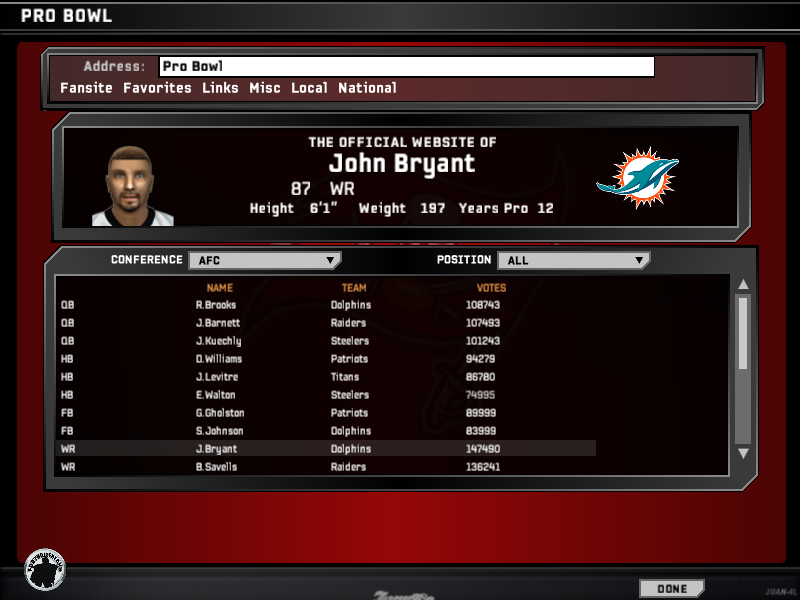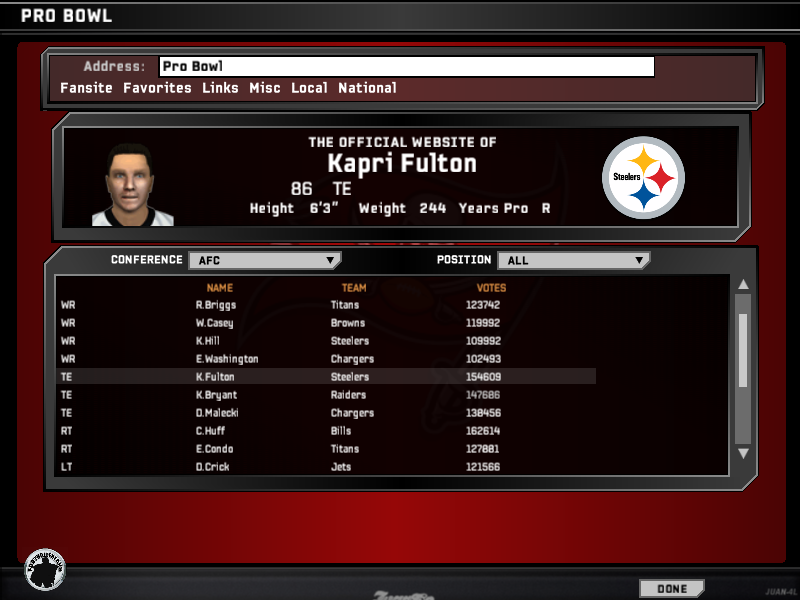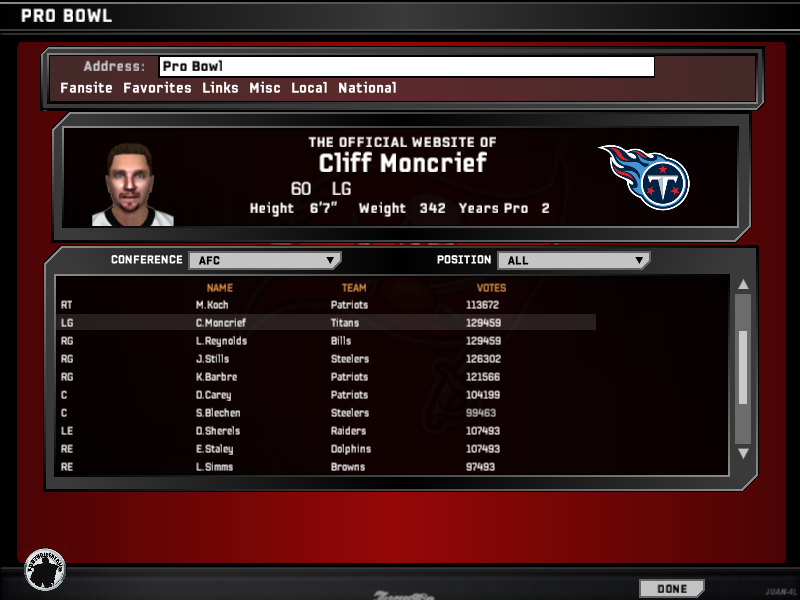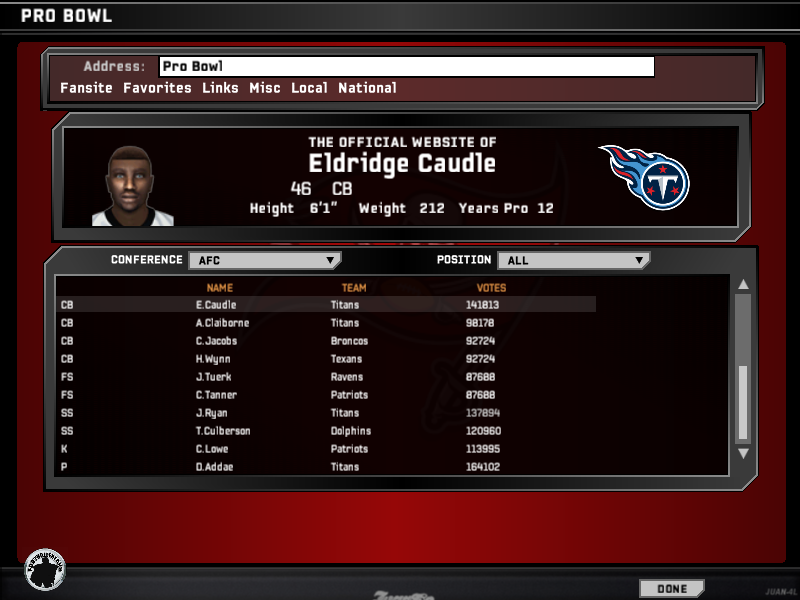 NFC: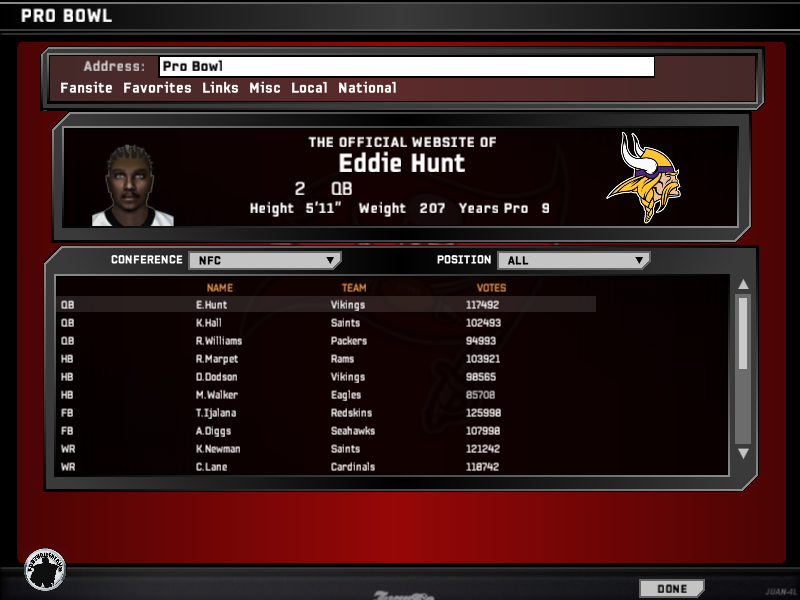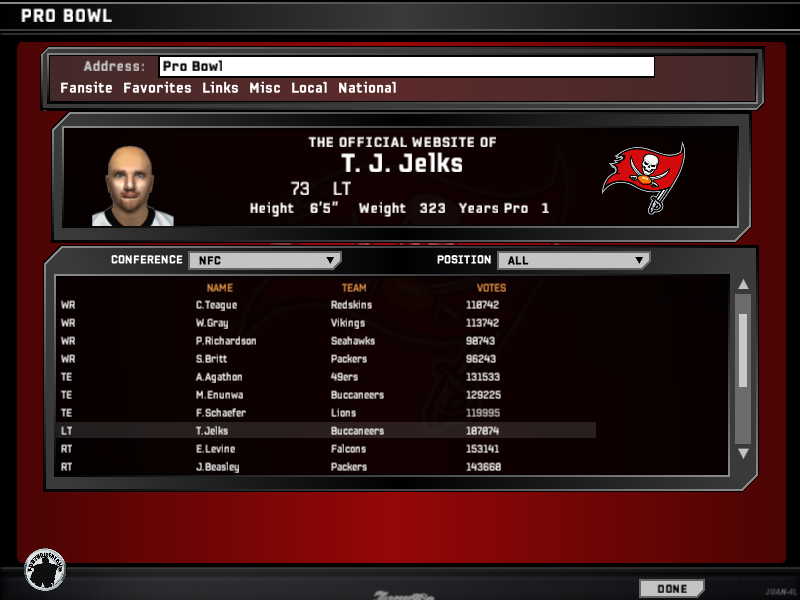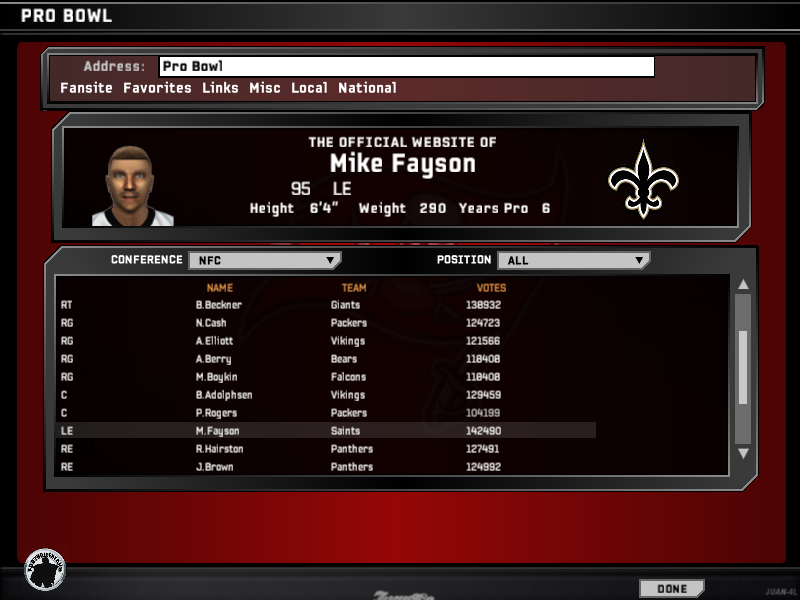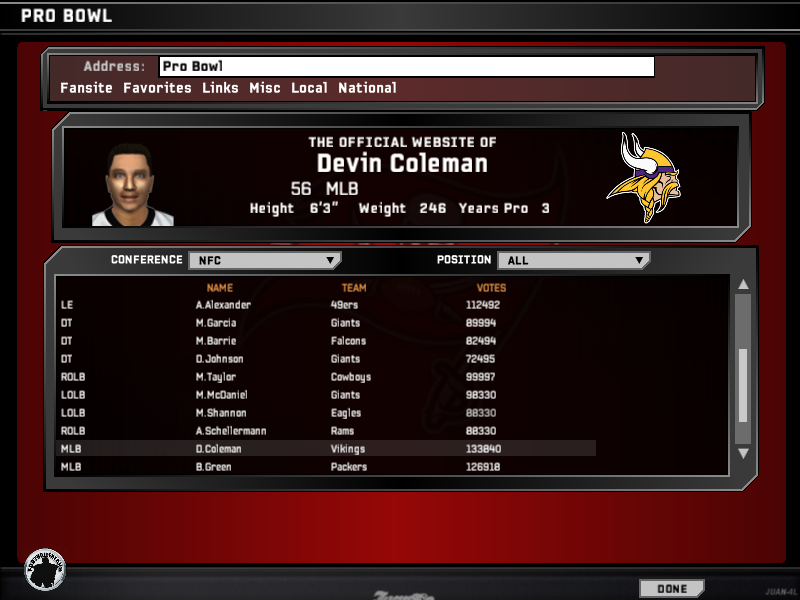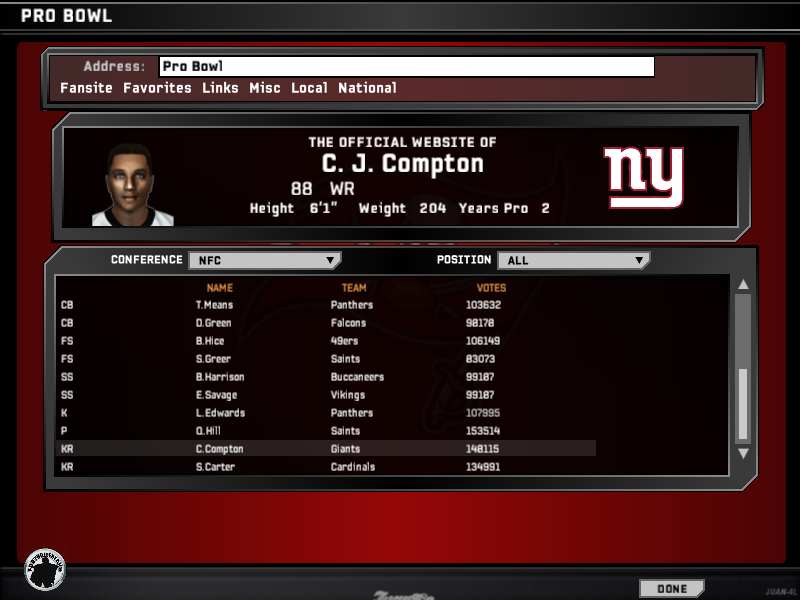 Recap: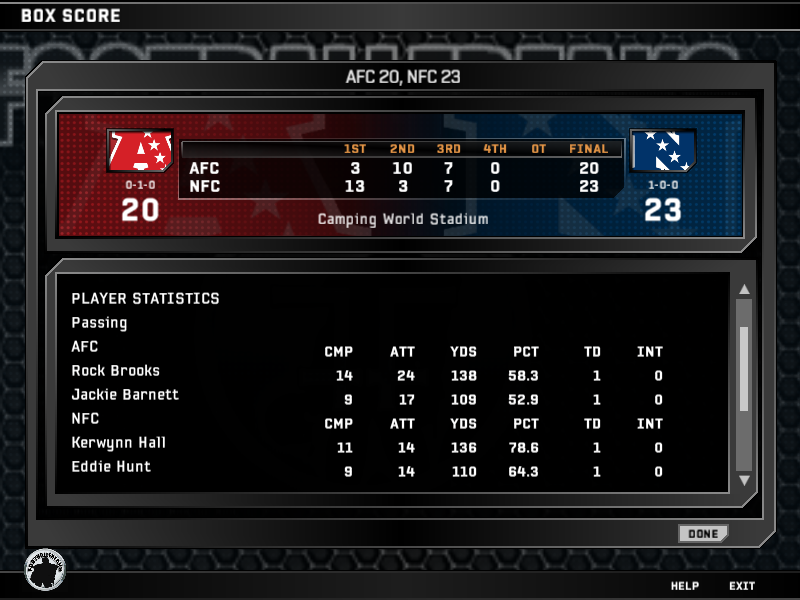 ---
A disappointed season come to a end, first time as a NFL Coach JLFIII didn't take his team to a postseason game
A defense who need a complete revamp in gameplay and scheme, who constantly gave up 21pts or more
we will have the 13 pick in the 1st round of 2046 NFL Draft
The Bills have 2-top5 picks and heavely invest in O-line
I'm pretty happy with the outcome of this draft
we are able to fill a lot of holes in our defense
2 new edges and a great inside linebacker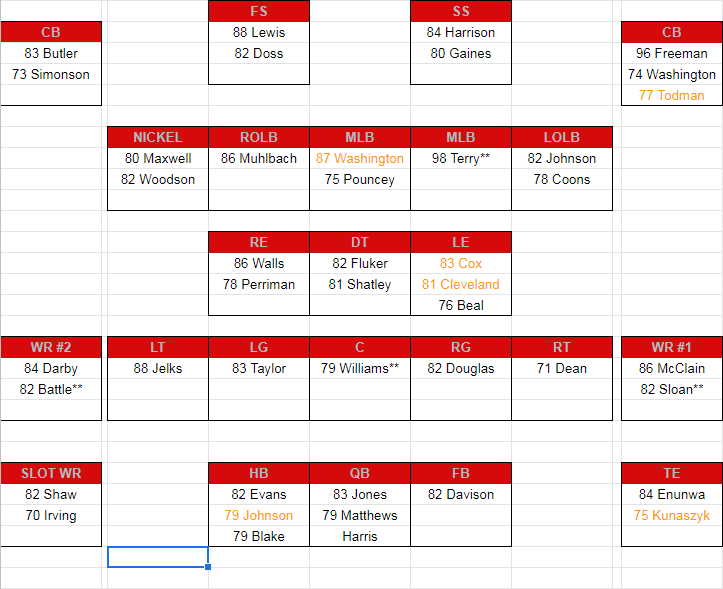 He made a strong Free Agency period this year
3 new pieces for the offense, a new starting center
and two wideouts (for depth reasons);
in the defensive side of the ball, we get the best inside linebacker in the market
the veteran MLB #53 Cameron Terry will be in our defense next season (probably as a team captain)
2046 NFL Draft
---
QB
: #6 Dwayne Jones (83/24), #7 JaCorey Matthews (79/27), #5 Trent Harris (89/33)
HB
: #38 Laurence Evans (82/26),
#28 Brock Johnson (79/22)
, #49 Irv Blake (79/31)
FB
: #48 Paul Davison (82/27)
WR
: #82 J'Marcus McClain (86/26), #87 Randell Darby (84/25), #83 Will Shaw (82/24), #88 Dustin Sloan (82/33), #85 Jose Battle (82/31), #81 Michael Irving (70/22)
TE
: #84 Marcus Enunwa (84/24),
#86 Michael Kunaszyk (75/23)
LT
: #73 T. J. Jelks (88/23), #63 Kolby McDonald (69/27), #66 Cody Young (68/26)
LG
: #67 Russell Taylor (83/27)
C
: #76 John Williams (79/26), #70 Larry Dortch (67/24)
RG
: #68 Chad Douglas (82/28), #61 Ryan Boren (71/28), #77 Sheldon Smith (71/25)
RT
: #64 Arthur Dean (71/22)
LE
:
#94 Kolby Cox (83/23)
,
#90 Stephon Cleveland (81/23)
, #96 Chuck Beal (79/34)
DT
: #97 Tramaine Fluker (82/28), #98 Vic Shatley (81/26), #95 Jordan Newton (70/23)
RE
: #92 Kurt Walls (86/34), #93 Breno Perriman (78/23)
LOLB
: #56 Alec Johnson (82/26), #54 Mike Coons (78/24),
#52 Maurkice Palmer (71/24)
MLB
: #53 Cameron Terry (98/33),
#59 David Washington (87/21)
, #50 Mack Pouncey (75/22)
ROLB
: #55 Jacob Muhlbach (86/28), #57 K.C. Jackson (72/27)
CB
: #45 Curt Freemann (96/30), #27 Tre Butler (83/24), #33 Kahale Maxwell (80/23), #40 Victor Woodson (82/34),
#41 Ryan Todman (77/23)
, #32 Gavin Washington (74/25), #21 Jarvis Simonson (73/23)
FS
: #49 Aaron Lewis (88/32), #26 Moe Doss (82/30)
SS
: #47 Bobby Harrison (84/32), #42 Darren Gaines (80/25)
K
: #17 Pernell Williams (99/27)
P
: #12 Lennox Brickley (87/30)
----
QBs
This season QB #6 D. Jones will be our starter since day one, he is the ORotY
and have excellent accuracy. We plan to continue develop him to be our Franchise QB.
QB #7 J. Matthews will be our QB2, JaCorey brings good speed at the position
could be a game change in some games this year.
QB #5 T. Harris will play only in an emergency, he is a turnover machine;
HBs
HB #38 L. Evans begin the season as the starter, but lookout for
the 4th-rounder rookie HB #28 B. Johnson from the Oregon Ducks
he have the best catching of the group, could fit at the 3rd down back position
HB #49 I. Blake still have the top speed who made him famous, even at the 31 years old;
FB #48 P. Davison have a 9-point increase in OVR from last season;
WRs
WR #82 J. McClain is back, this could be a breakout year for him
WR #87 R. Darby and WR #83 W. Shaw also as back to start
great young group, Will is a perfect fit for the slot receiver;
the newcomers from Free Agency are WR #85 J. Battle and WR #88 D. Sloan
both have great speed and will see the field very often in the new offensive scheme.
TEs
TE #84 M. Enunwa another young "star" for this Offense
the rookie TE #86 M. Kunaszyk have a monster frame (6'7" 267lbs)
O-Line
The line is improving, we have a new starting center
C #76 J. Williams is another free agency addition.
the guards are a little better, LG #67 R. Taylor and RG #68 C. Douglas
LT #73 T. Jelks is our franchise LT, no doubt about it.
RT #64 A. Dean have a lot work to do, decent first season;
D-Line
To begin the necessary changes in our Defense
we spend our 1st and 3rd round draft picks in Edge players
LE #94 K. Cox have insane acc. to a guy of his size
LE #90 S. Cleveland could see snaps at the right side also
cause RE #92 K. Walls is back for another season, but his regression is strong.
RE #93 B. Perriman was a underperformer last year, and will lose space for this season
We will have the same guys at DT, but both regress slightly
LBs
This is the group I'm most hyped about it.
we have probably the best FA signing in this offseason
in veteran MLB #53 C. Terry (99 OVR Club)
who we have a eye since his days at Michigan
MLB #59 D. Washington in my opinion the steal of this Draft, who somehow slipped to the 2nd round
keep a eye on him, only 21 years old.
with this quality at the Middle Linebacker position we move MLB #56 A. Johnson to the left side
(will be our bet this season, to see how he perform) and ROLB #55 J. Muhlbach will start on the other side.
DBs
famous CB #20 C. Miller after a season ending injury (week 5) decides to retire
CB #27 T. Butler is be moved to the outside and CB #33 K. Maxwell will be our slot corner
veteran CB #40 V. Woodson is back for another year
we are expecting FS #49 A. Lewis to be healthy this season and improve our secondary
K/P
same kicker and punter
By the way, P #12 L. Brickley came from a great season
best avg. in the league;
---
---
Code: Select all

Weather
Forecast: Fair
Wind: 0 mph
Temp: 78 degrees

Team Q1 Q2 Q3 Q4 OT FINAL
Buccaneers 0 7 7 10 0 24
Falcons 7 0 0 7 0 14

Game Statistics: Buccaneers Falcons
First Downs 14 11
Third Down Conversions 3 3
Third Downs 11 10
Third Down Percentage 27.3% 30.0%
Fourth Down Conversions 1 0
Fourth Downs 2 0
Fourth Down Percentage 50.0% 0.0%
Two Pt Conversions Made 0 0
Two Pt Conversions Attempted 0 0
Two Pt Conversion Percentage 0.0% 0.0%
Offense Redzone Num 2 2
Offense Redzone TDs 2 1
Offense Redzone FGs 0 0
Offense Redzone Percentage 100.0% 50.0%
Rushing Attempts 29 13
Rushing Yards 104 32
Rushing Average 3.6 2.5
Rushing TDs 2 1
Passing Yards 143 223
Passing Completions 17 12
Passing Attempts 27 26
Completion Percentage 63.0% 46.2%
Passing Average 5.3 8.6
Passing TDs 1 1
Offensive Pass Interceptions 0 3
TOTAL OFFENSE 247 255
Defensive Pass Interceptions 3 0
Punt Return Yards 1 8
Kick Return Yards 42 159
Punts 4 5
Punt Avg 56.5 49.4
Fumbles 0 0
Fumbles Lost 0 0
Penalties 3 1
Penalty Yds 20 5
Turnovers 0 3
TIME OF POSSESSION 20:02 07:58

Individual Stats: Falcons
PASSING CMP ATT YDS PCT YPA SACK TD INT LONG RATING
Ralph Szysh 12 26 242 46 9.3 4 1 3 44 52.5

RUSHING ATT YDS AVG LONG TD FUM
Chauncey Willey 13 32 2.4 11 1 0

RECEIVING REC YDS AVG LONG TD DROP YAC
Stephone Hardison 3 78 26.0 44 1 0 5
Chris Judon 5 78 15.5 33 0 0 15
Damian Clark 2 36 18.0 20 0 0 15
Christian Adams 1 27 27.0 27 0 0 1
Jakobi Lee 1 23 23.0 23 0 0 0

KICKING FGM FGA PCT FGSBLOCKED XPA XPM PCT XPSBLOCKED KICKOFFS TOUCHBACKS
Matt Bostic 0 0 0 0 0 0 0 0 2 0
Jordan Geathers 0 0 0 0 2 2 100 0 0 0

PUNTING ATT YDS AVG LONG BLOCKS IN20 TOUCHBACKS
Matt Bostic 5 247 49.3 56 0 0 4

KICK RETURNS ATT YDS AVG TD LONG
Damon Green 5 159 31.7 0 58

PUNT RETURNS ATT YDS AVG LONG TD
Damon Green 1 8 8.0 8 0

DEFENSE TOT LOSS SACK FF FREC YDS TD INT RET AVG DEFLECTIONS SAFETIES CTH ALLOW BIG HITS
Alex Dorsey 7 1 0 0 0 0 0 0 0 0.0 0 0 3 0
Darius Rhodes 6 1 0 0 0 0 0 0 0 0.0 1 0 1 0
J'Marcus Heeney 5 2 0 0 0 0 0 0 0 0.0 1 0 0 0
Connor Hill 4 0 1 0 0 0 0 0 0 0.0 1 0 0 0
Stanley Leon 4 1 2 0 0 0 0 0 0 0.0 0 0 0 0
Sam Berhe 4 1 0 0 0 0 0 0 0 0.0 0 0 3 0
Damon Green 4 0 0 0 0 0 0 0 0 0.0 1 0 0 1
Kurtis Bender 3 2 0 0 0 0 0 0 0 0.0 0 0 0 0
J'Marcus Wallace 2 0 0 0 0 0 0 0 0 0.0 0 0 0 0
Stephone Hardison 1 0 0 0 0 0 0 0 0 0.0 0 0 0 0
Jakobi Lee 1 0 0 0 0 0 0 0 0 0.0 0 0 0 0
Mark Barrie 1 0 0 0 0 0 0 0 0 0.0 0 0 0 0
Chauncey Willey 1 0 0 0 0 0 0 0 0 0.0 0 0 0 0
Brady Miller 1 0 0 0 0 0 0 0 0 0.0 1 0 1 0
Elvis Simmons 1 0 0 0 0 0 0 0 0 0.0 0 0 0 0
Allan Arden 1 0 0 0 0 0 0 0 0 0.0 0 0 0 0
Christian Adams 1 0 0 0 0 0 0 0 0 0.0 0 0 0 0
Khalif Wheeler 0 0 0 0 0 0 0 0 0 0.0 0 0 0 0

BLOCKING PANCAKES SACKS ALLOWED
Mike Reynolds 13 1
Matt Boykin 11 0
Aaron Ioannidis 9 0
Jon Darr 9 0
Buster Brown 8 1
Sean Anderson 3 0
Jakobi Lee 3 0
Chauncey Willey 1 1


Individual Stats: Buccaneers
PASSING CMP ATT YDS PCT YPA SACK TD INT LONG RATING
Dwayne Jones 17 27 172 62 6.3 3 1 0 23 93.4

RUSHING ATT YDS AVG LONG TD FUM
Laurence Evans 21 53 2.5 11 1 0
Brock Johnson 5 42 8.3 25 1 0
Dwayne Jones 3 9 3.0 11 0 0

RECEIVING REC YDS AVG LONG TD DROP YAC
Randell Darby 4 64 16.0 23 0 0 4
Marcus Enunwa 5 59 11.7 19 0 0 22
Dustin Sloan 1 15 15.0 15 1 0 0
Will Shaw 2 11 5.5 7 0 0 2
Michael Kunaszyk 2 10 5.0 10 0 0 8
Paul Davison 1 9 9.0 9 0 0 6
Brock Johnson 1 3 3.0 3 0 0 5
J'Marcus McClain 1 1 1.0 1 0 0 0

KICKING FGM FGA PCT FGSBLOCKED XPA XPM PCT XPSBLOCKED KICKOFFS TOUCHBACKS
Pernell Williams 1 1 100 0 3 3 100 0 5 0

PUNTING ATT YDS AVG LONG BLOCKS IN20 TOUCHBACKS
Lennox Brickley 4 226 56.5 70 0 1 1

KICK RETURNS ATT YDS AVG TD LONG
Dustin Sloan 2 42 21.0 0 24

PUNT RETURNS ATT YDS AVG LONG TD
Dustin Sloan 1 1 1.0 1 0

DEFENSE TOT LOSS SACK FF FREC YDS TD INT RET AVG DEFLECTIONS SAFETIES CTH ALLOW BIG HITS
Cameron Terry 5 1 1 0 0 0 0 1 6 6.0 0 0 0 0
Kahale Maxwell 4 0 0 0 0 0 0 0 0 0.0 1 0 0 0
Aaron Lewis 4 0 0 0 0 0 0 1 7 7.0 0 0 1 0
David Washington 3 0 1 0 0 0 0 0 0 0.0 0 0 0 1
Jacob Muhlbach 3 0 0 0 0 0 0 0 0 0.0 0 0 0 0
Bobby Harrison 3 0 1 0 0 0 0 0 0 0.0 0 0 0 0
Alec Johnson 3 0 1 0 0 0 0 0 0 0.0 0 0 0 0
Tre Butler 2 0 0 0 0 0 0 0 0 0.0 1 0 3 0
Kurt Walls 1 0 0 0 0 0 0 0 0 0.0 0 0 0 0
Darren Gaines 1 0 0 0 0 0 0 0 0 0.0 0 0 0 0
Kolby Cox 1 1 0 0 0 0 0 0 0 0.0 0 0 0 0
Curt Freeman 1 0 0 0 0 0 0 1 9 9.0 3 0 1 0
Stephon Cleveland 1 0 0 0 0 0 0 0 0 0.0 0 0 0 0
Michael Kunaszyk 0 0 0 0 0 0 0 0 0 0.0 0 0 0 0

BLOCKING PANCAKES SACKS ALLOWED
T. J. Jelks 6 1
Russell Taylor 6 0
Chad Douglas 3 0
Michael Kunaszyk 2 0
Paul Davison 2 0
Arthur Dean 1 2
J'Marcus McClain 1 0
John Williams 1 0



Recap: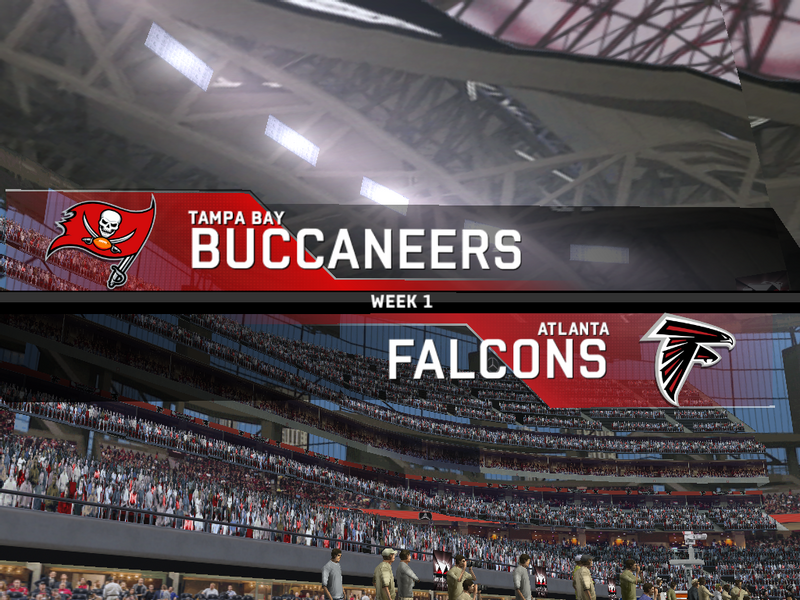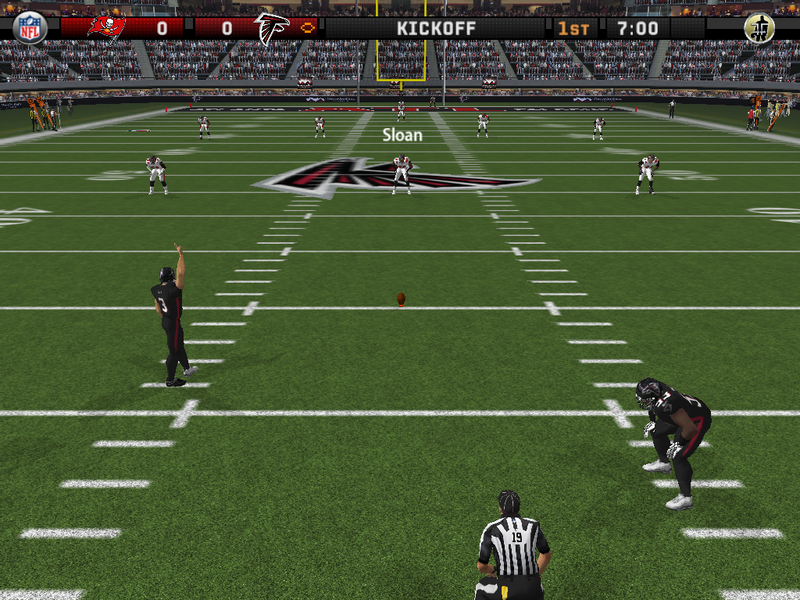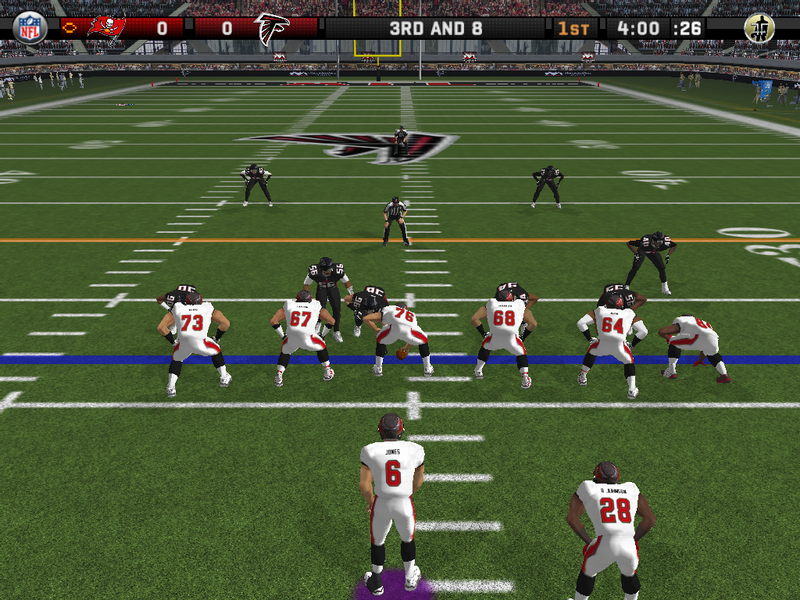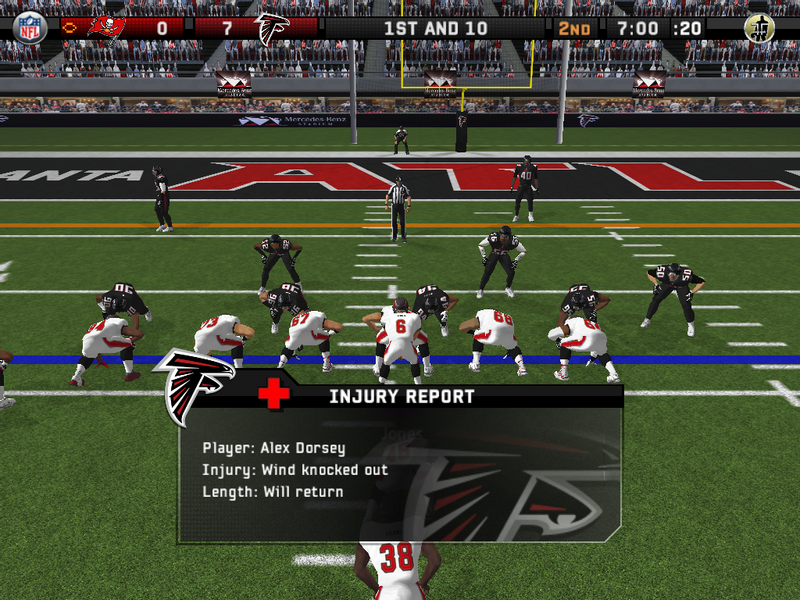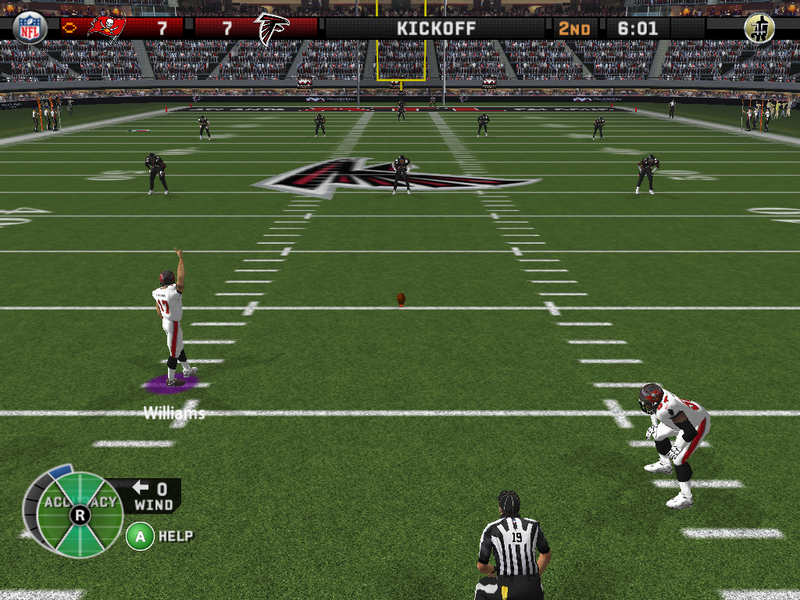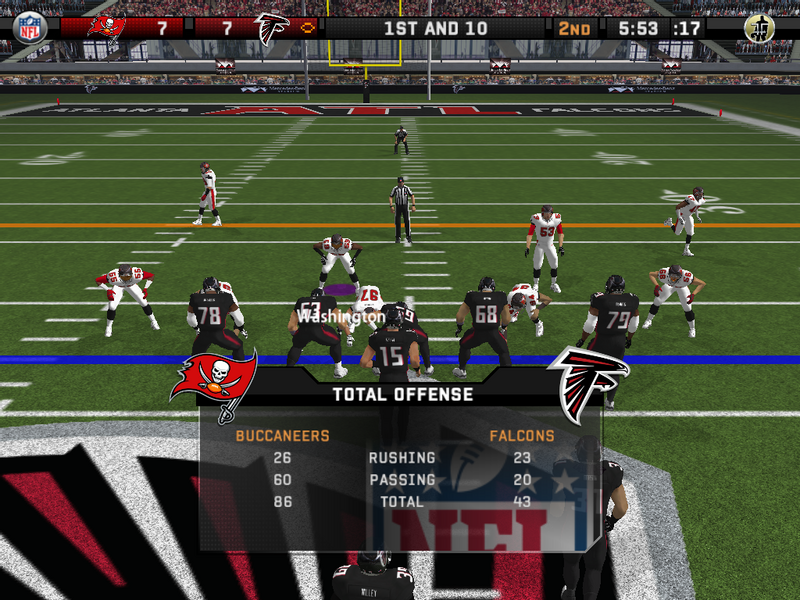 new defensive captain showing his skills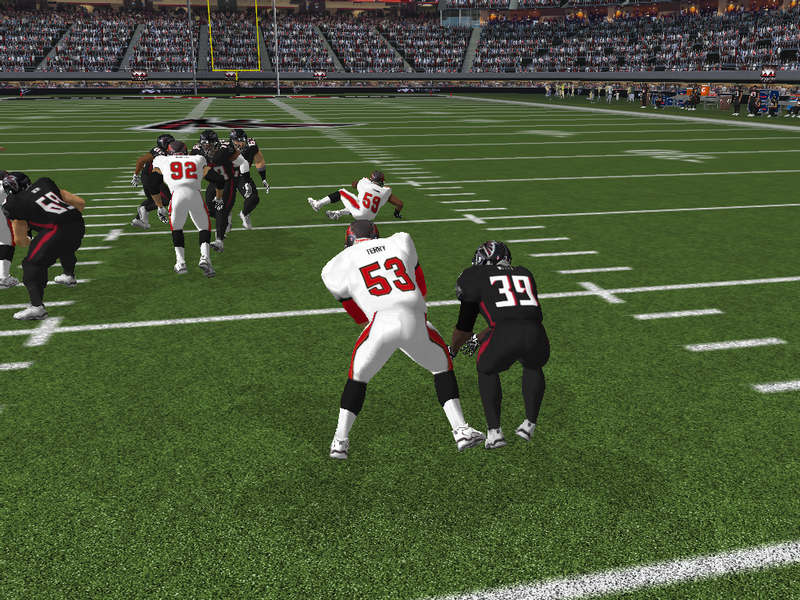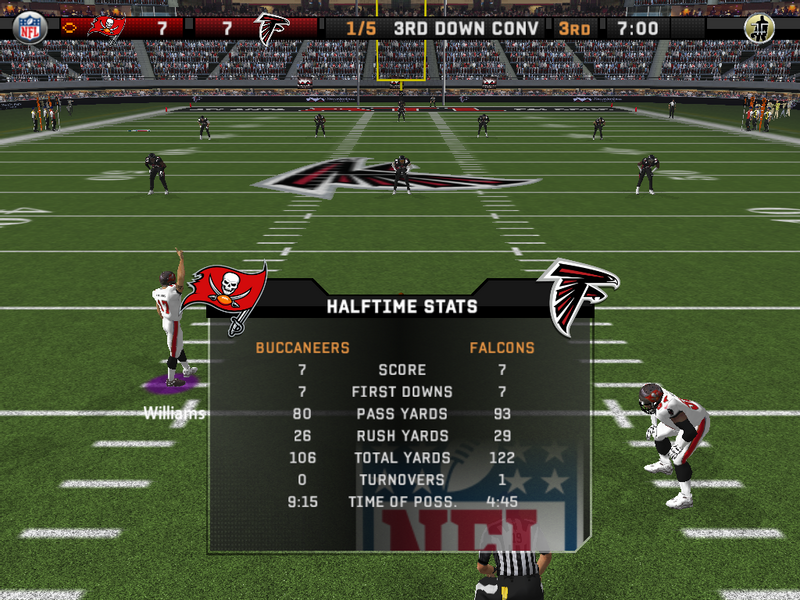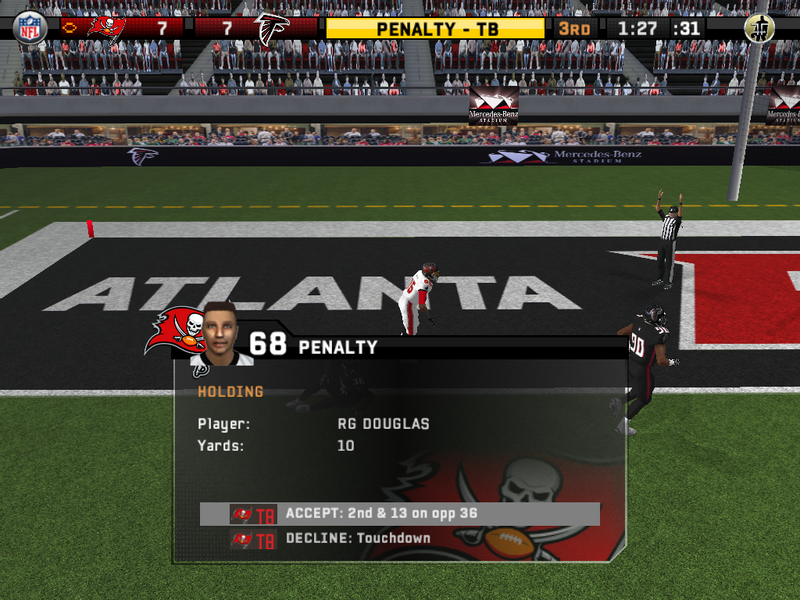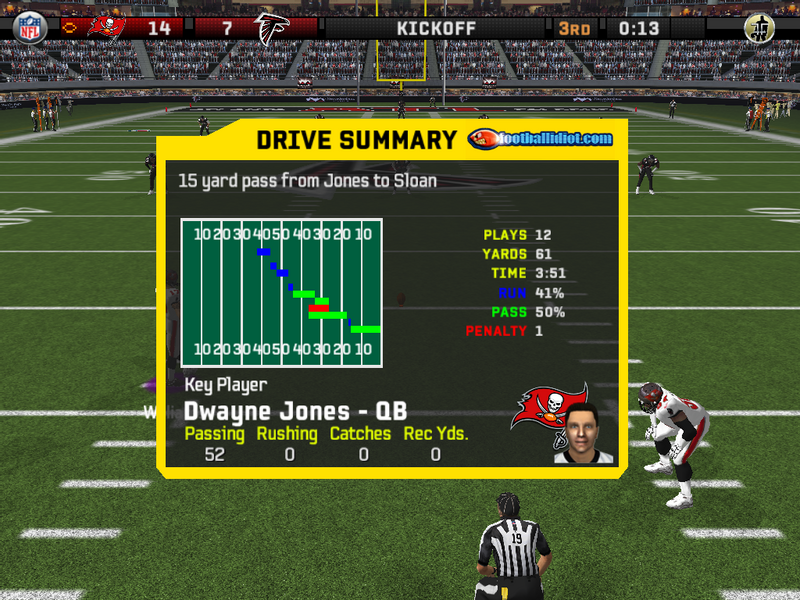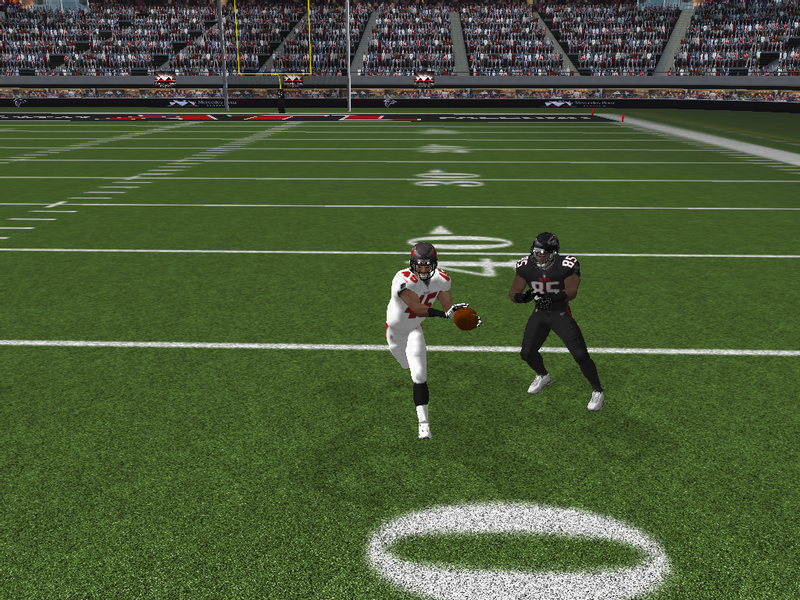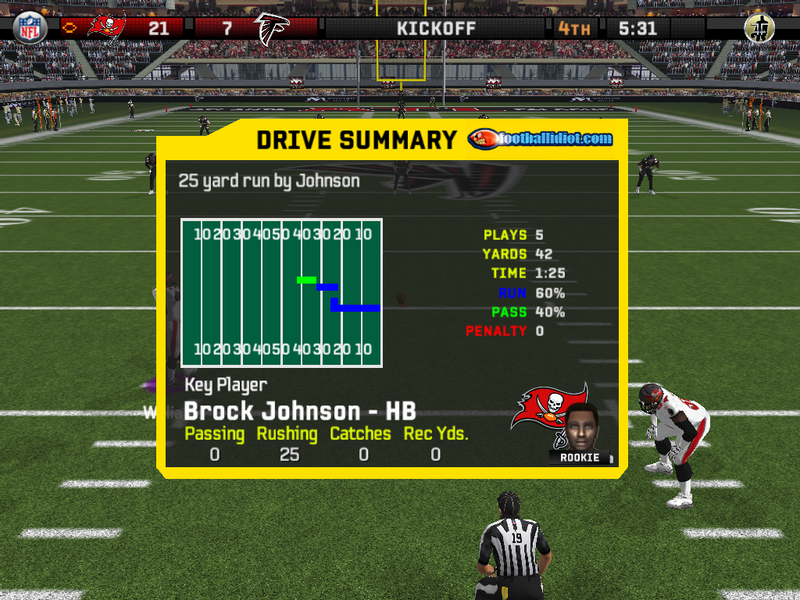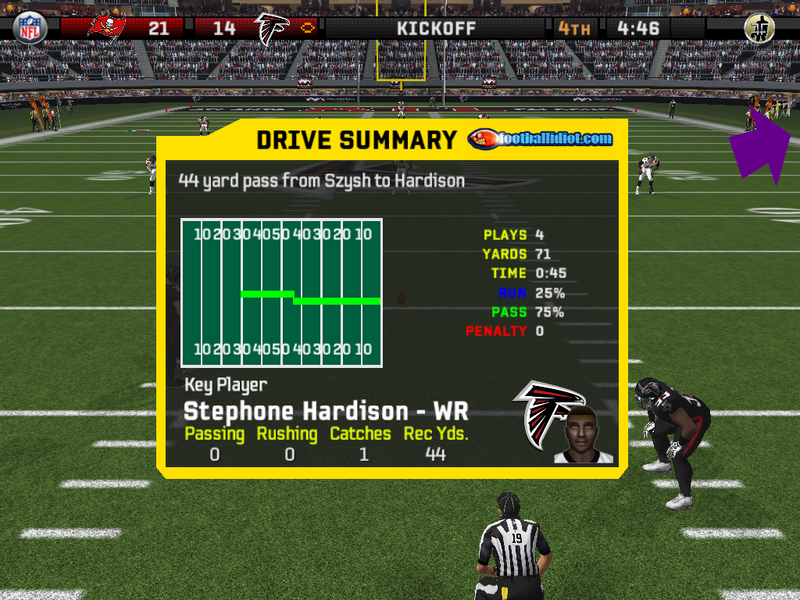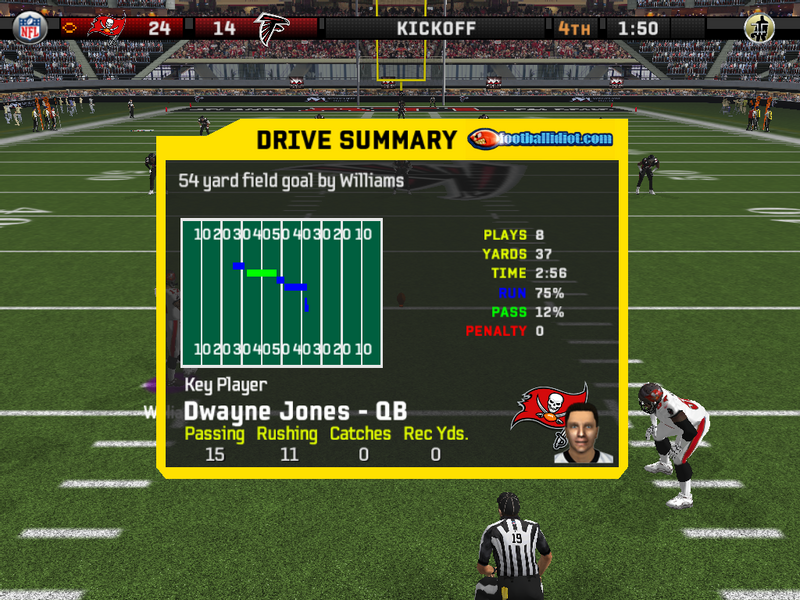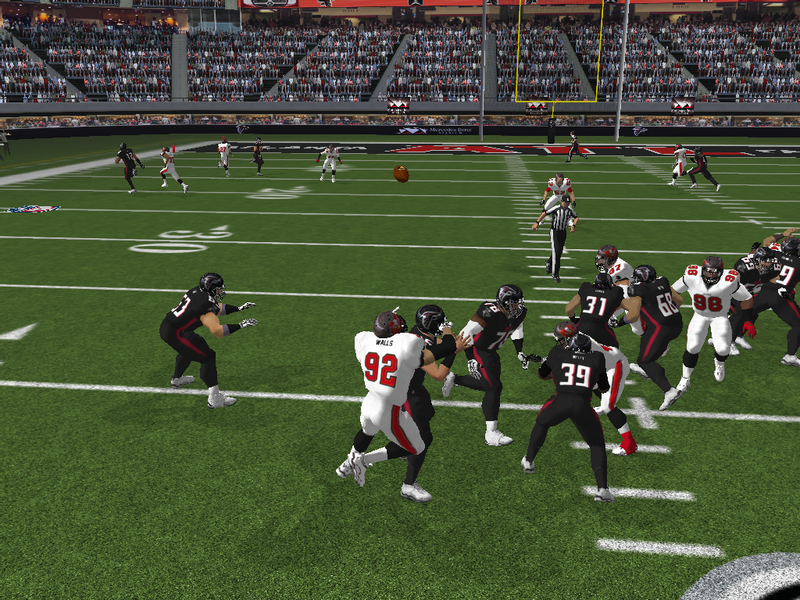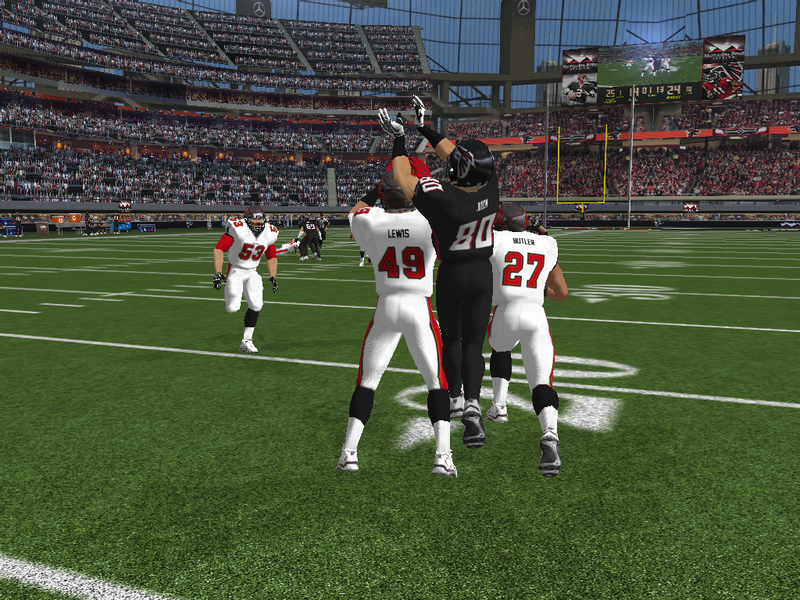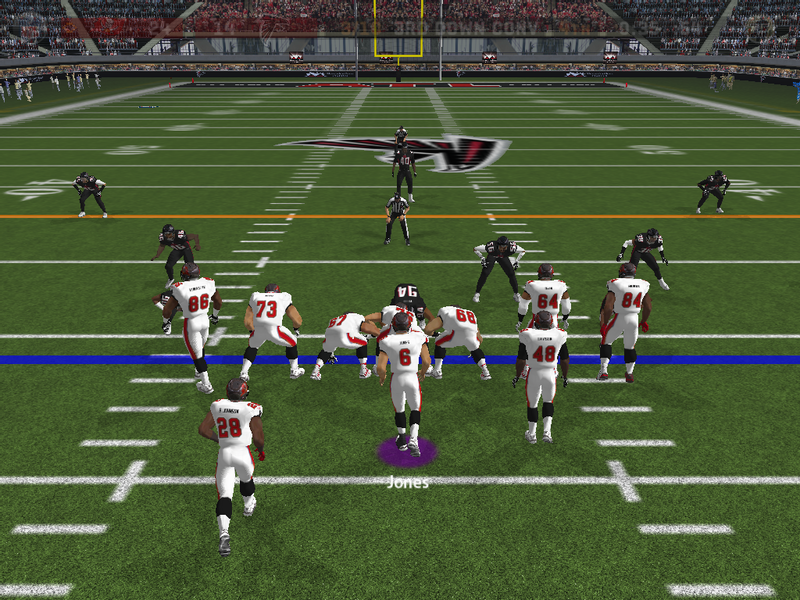 ---
---
Who is online
Users browsing this forum: No registered users and 5 guests