Rookie
Posts: 13
Joined: Wed Mar 23, 2016 1:59 pm
---
Re: I've created some crowds but.......
Sponsor
---
Cool that you though of something people haven't really modded yet and have actually found out how to mod it too.

So thanks for your cool idea and files.

Hopefully you can do all the crowds, but would like to know if you can explain how its done for future generations. (the info can't/shouldn't die with you)

But anyhow, if you take request or suggestions, I would like to see a Redskins crowd re-modded. Maybe see RGIII with his Redskins uniform in the crowd watching and cheering his old team. Also like to see Sugar Ray Leonard (with boxing gloves), Dale Earnhart Jr. (NASCAR uniform), Larry King (Talk show uniform), Hurley (From LOST), Tom Cruise, and Matthew McConaughey. As an example. I would say Ron Jeremy (in Porn star mode [if you get what I mean]) but it wouldn't be too kid friendly.

Again, cool idea you have here and hope all goes well.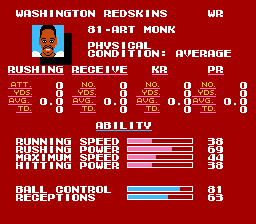 ---
Rookie
Posts: 13
Joined: Wed Mar 23, 2016 1:59 pm
Well it's easy to do just a little time consuming just increase the template to a 1024x2048 size you can resize it back to 256x512 when your done I don't but if you want a smaller size it's fine. Then just open up your crowd template and start building your characters the rows in the template are just like one of those flip cartoons where each picture moves a little bit then it reverses itself. Just make sure your image stays in the transparency of the row and for towels just flip them horizontally every row flags to. The only annoying part is you need to use a grid to make sure everything is aligned or it really starts jumping around. Just open up the Tpf and you can see. I'll fine tune these and release them without the breast cancer pink and put in a camera flash for the night not sure if I want to use celebrities and all that kind of use just random people and people with face paint masks.
---
Rookie
Posts: 13
Joined: Wed Mar 23, 2016 1:59 pm
Also I use gimp and always save a copy with layers still open so you can adjust remove or add objects.
---
Rookie
Posts: 13
Joined: Wed Mar 23, 2016 1:59 pm
---
Rookie
Posts: 13
Joined: Wed Mar 23, 2016 1:59 pm
---
BEAUTIFUL JOB
It would be great if you do it for the remaining 30 teams
thanks man
great job
---
Wow! This really enhances the whole stadium, great work!!!
---
Hall of Fame
Posts: 1003
Joined: Sat Mar 10, 2012 10:56 am
Location: Philadelphia, Pennsylvania
Can we get a team on this?
I'd love to help and it would be something that would greatly improve the game atmosphere.
// Even though I walk through the valley of the shadow of death, I will fear no evil, for You are with me //
---
someone keeps doing this job? I wanted the steelers
---
---
Who is online
Users browsing this forum: No registered users and 1 guest