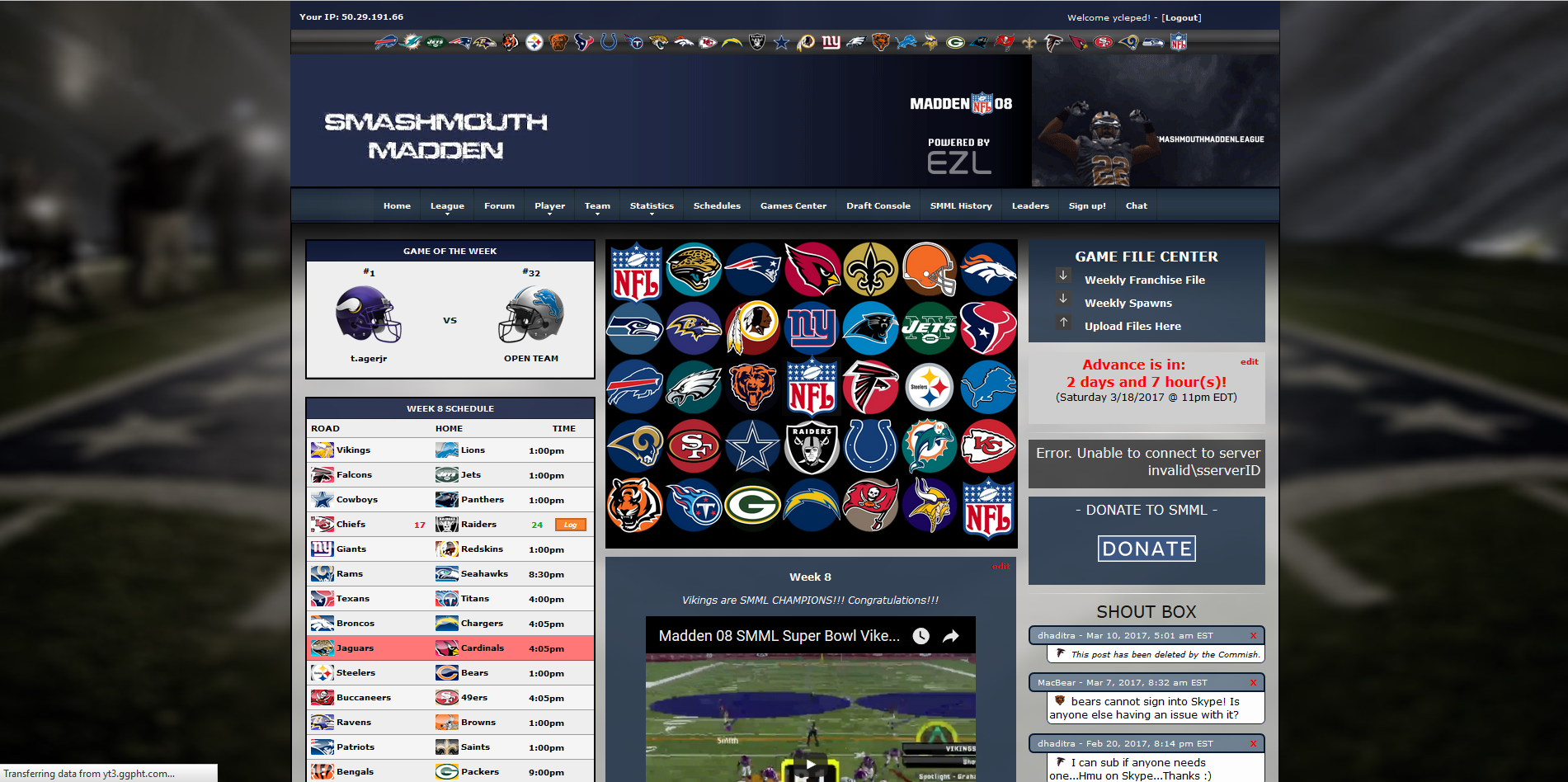 SMML is a long-time 32 man player-versus-player gameplay league. We're looking for guys dedicated to learning how to become better at the game, being active in the community, and having fun!
We've decided to reset the league and roll with custom-built 2007 rosters. We will be holding a 40 round
fantasy draft
that will take place over the span of two weeks! Not all at once, however; each team will have 6 hours or so to make their pick during the slow draft periods. Live draft dates will be announced soon.
If you've always wanted to hand-craft your own team and build it up over the seasons with real-life draft classes, this league is for you!